The second day was the first time the Director of Community Services, Pip Parsonson, had the chance to meet most of the staff in person. He spoke of the importance of the Safety Patrols to the communities, and congratulated the teams on the excellent work they've been doing.
The majority of the day was a question and answer session with Legal Educator Eric Hayward of North Australian Aboriginal Justice Agency (NAAJA). Later in the day, the teams were joined by Tanya Turner, whose background in family law facilitated discussion about Domestic Violence Orders and Mandatory Reporting.
Staff were very happy with the event and enjoyed the opportunity to share their experiences and learn from one another.
Photo above: Eric Hayward from NAAJA addressing the CSP staff.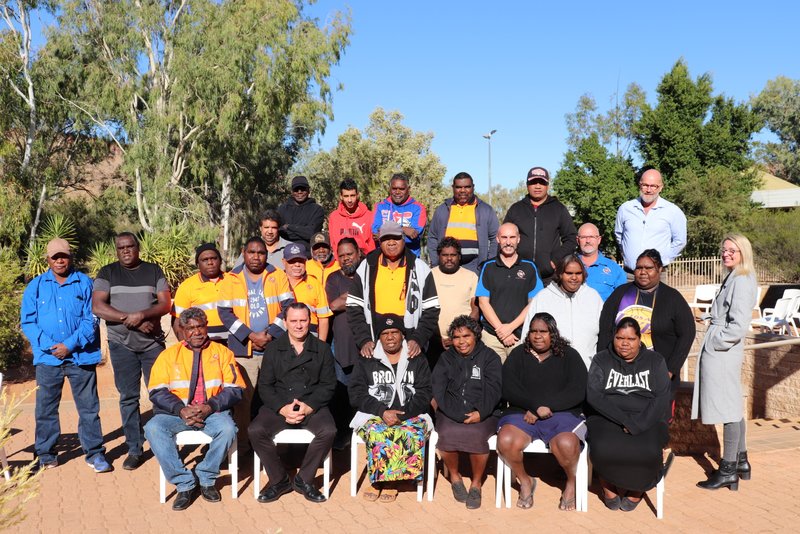 CDRC CSP staff with Eric Hayward (sitting, second from left), Pip Parsonson (back, right) and Jane Armstrong, Manager CSP (standing, right).