The training cost was sponsored by Boral and the training provider was Central Australian Driving School (CADS).
Before Cyril, only Colin French had a licence to drive the truck, so this is a significant achievement for Cyril and the CDRC Roads crew.
Photo above: Cyril completing a pre-operational check on the prime mover.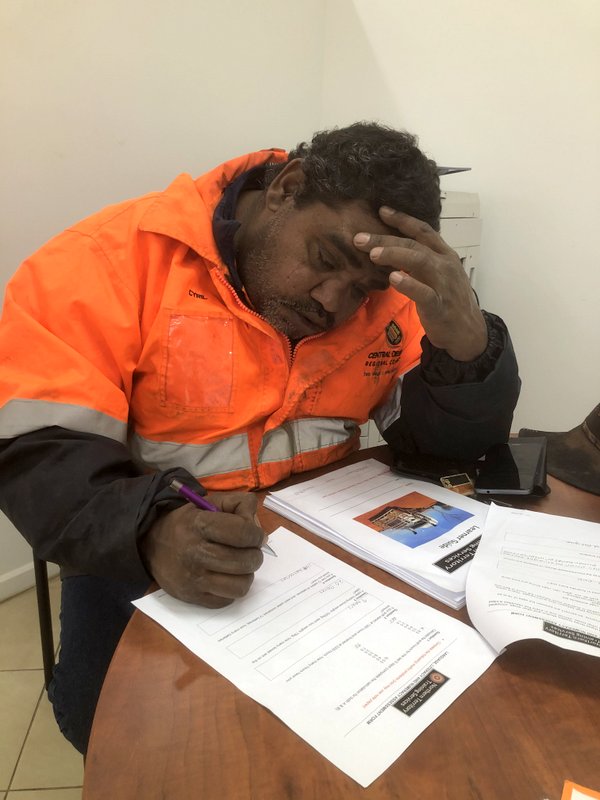 Cyril completing the theory part of the test.