Maintenance grading has also been completed from 110km to 147.8km.
Without any delays it is expected that the works will be finished by the end of April.
Photo above: An excavator lifting sand clay from the drain for the lower layer of the upgraded Nyirripi road.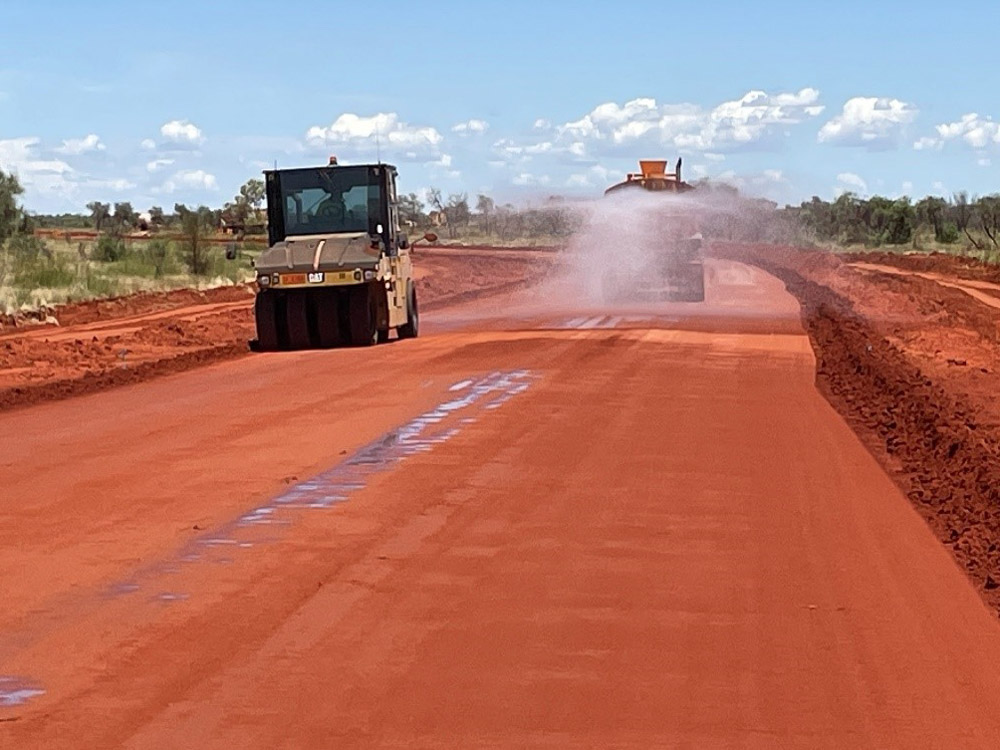 The upgraded Nyirripi road getting compacted.