The forum, sponsored by CDRC, is designed to stimulate and inspire self-determined leadership and governance by Aboriginal people by creating an opportunity to showcase and recognise exceptional Aboriginal leadership and governance in the Northern Territory.
Attendees included elders, senior members of Aboriginal organisations and businesses, emerging leaders, and heads of corporate, government and community organisations.
The keynote speaker was Eddie Betts, a retired AFL footballer who played 350 games for Carlton and Adelaide. Even as an elite sportsperson he experienced racism, and he recognises that Indigenous people face racism every day. His talked focused on changing the way Aboriginal people are seen in society and shining a light on racism. His vision is to use kindness and education to bring about change.
CDRC does not tolerate racism, and if you see or experience racism in the workplace call it out.
The forum was graphic recorded by Sarah Cook of Sarah Cook Creative, capturing content in real time, using a combination of words, shapes, symbols and imagery. The audience could view her artwork as it came to life.
Graphic Recording is used as a tool for audience engagement, enhanced comprehension, memory retention, and emotional connection to content, and has particular value in a cross cultural context and where English is not the audience's first language.
Photo above: President Adrian Dixon, Mischa Cartwright, Executive Director - Office of Aboriginal Affairs, and CEO Leslie Manda, at the Aboriginal Leadership and Governance Forum.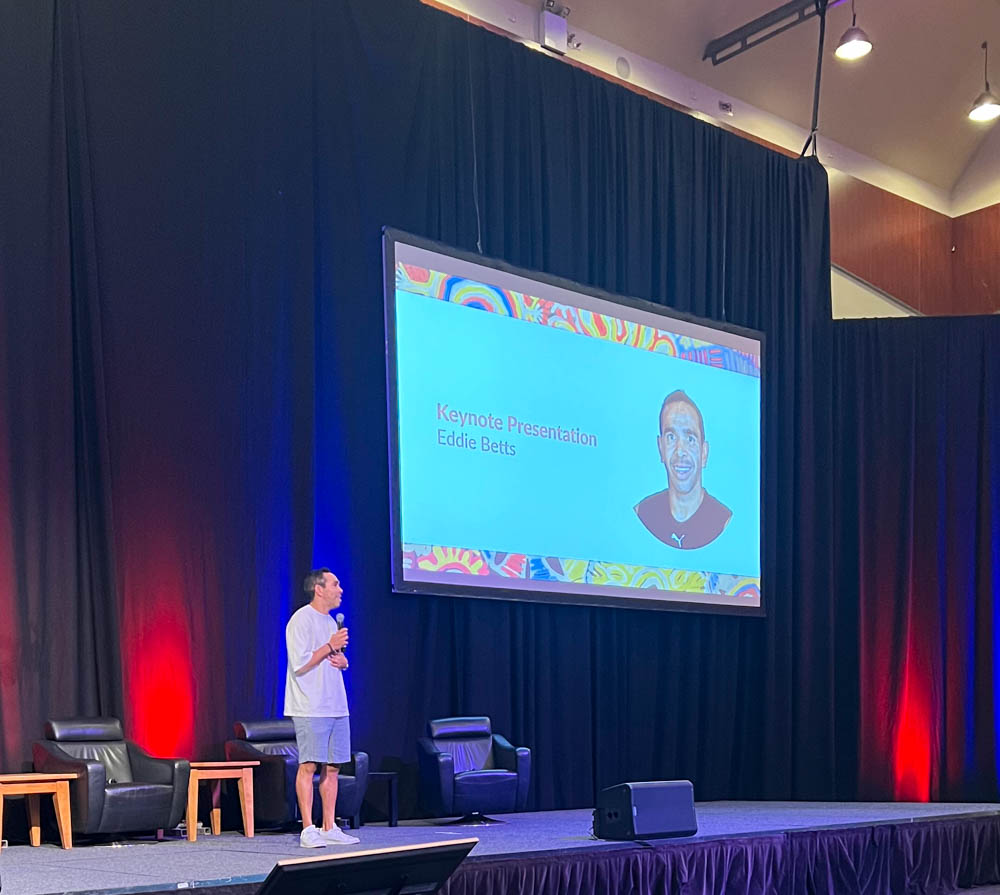 Keynote speaker Eddie Betts.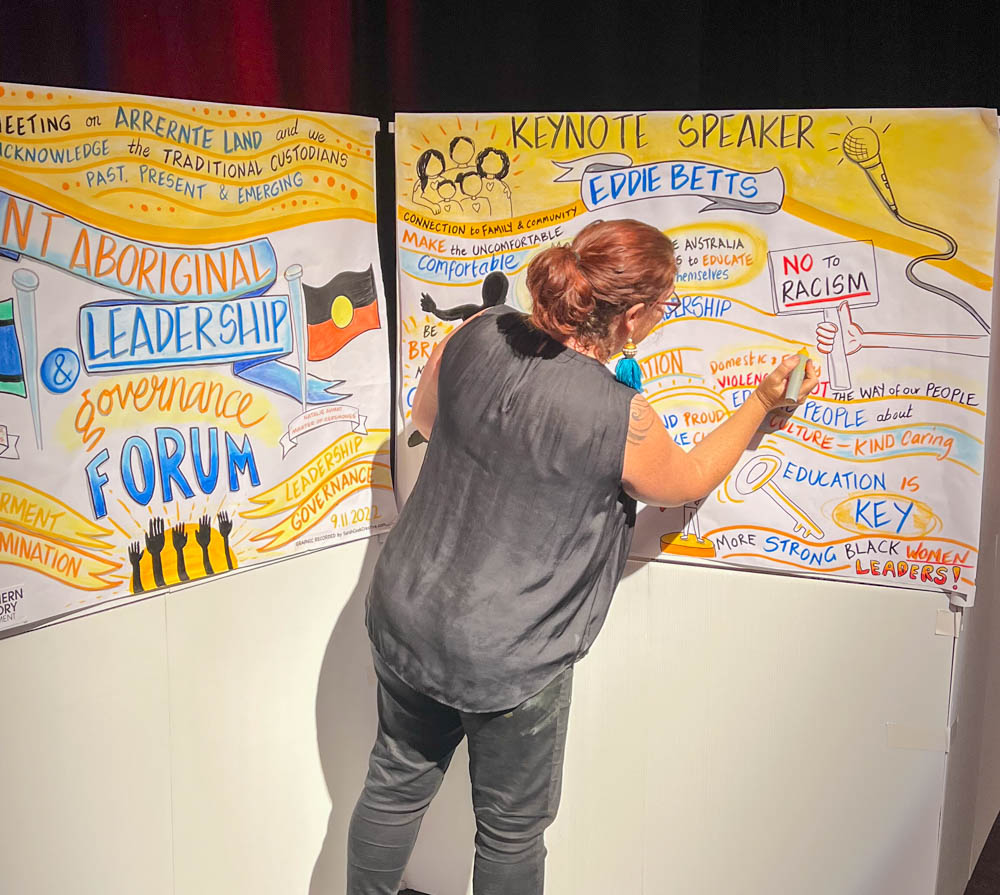 Sarah Cook graphic recording the forum.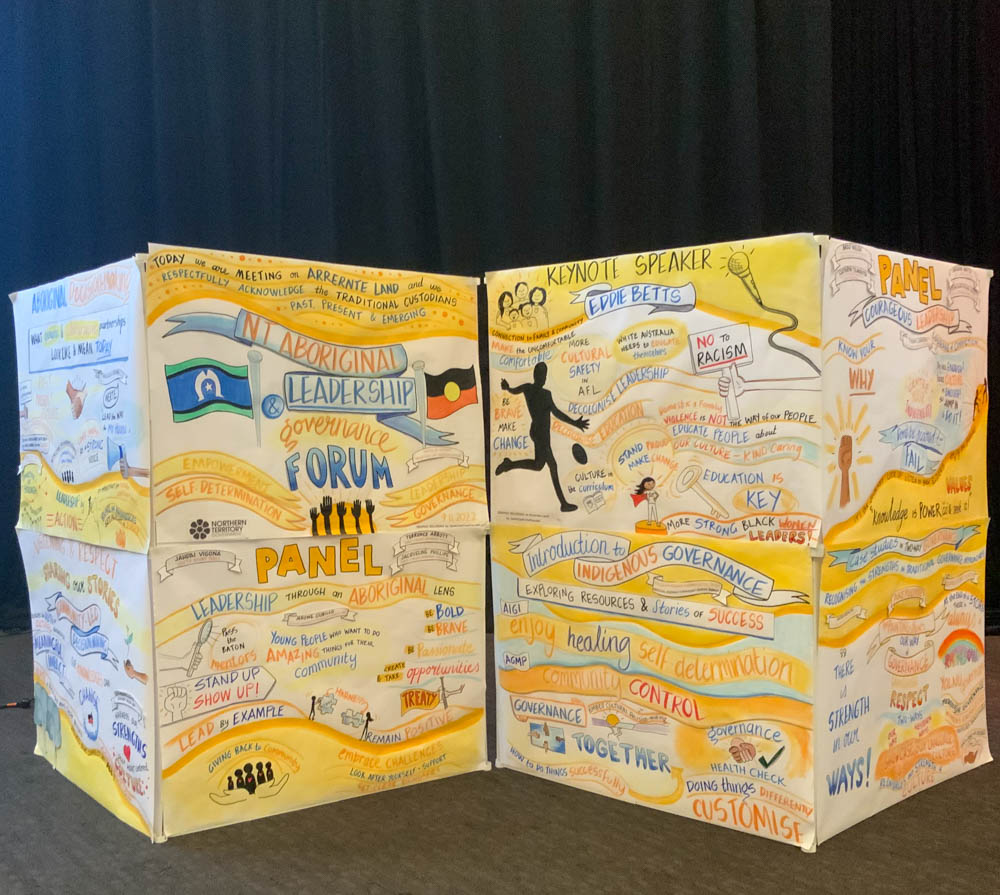 The final Graphic Recording.