She normally works in the Alice Springs office as a Senior Officer, Community Development Program (CDP) Client Services Business Support, but relished the chance to get out bush.
Activities she engaged in included painting and a bush trip to the river to cook kangaroo tail.
Photo above: CDP clients painting.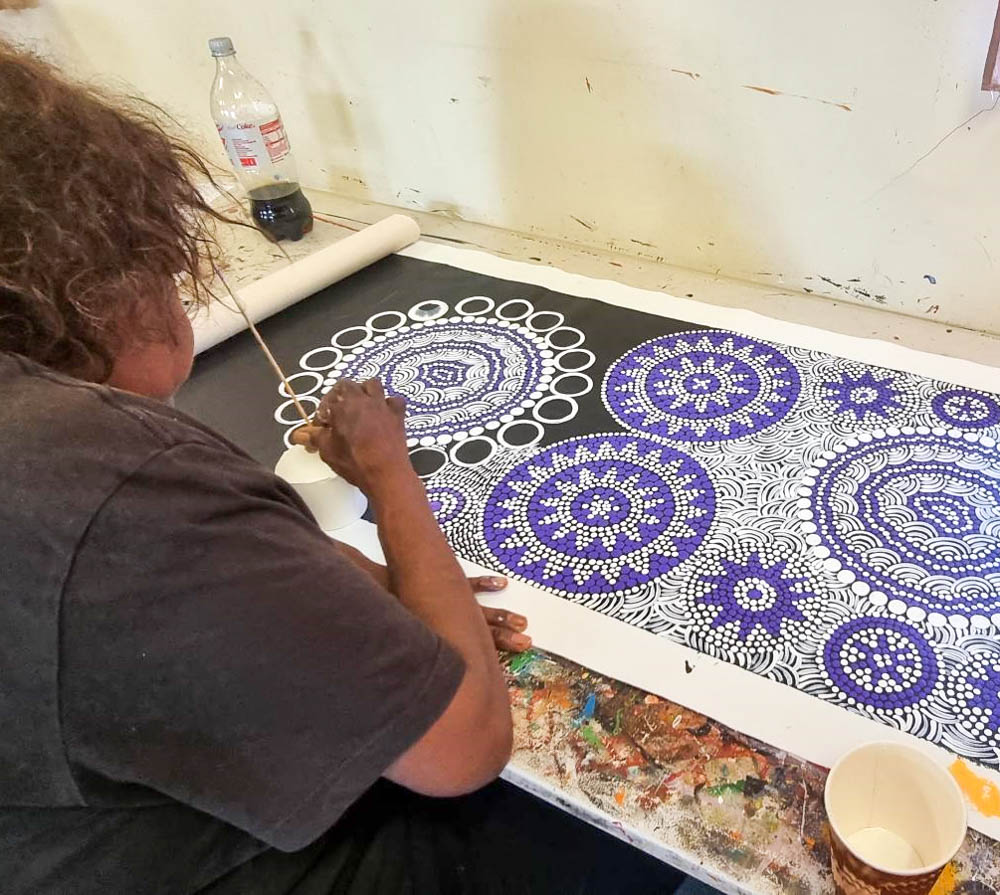 Dot painting is a popular style.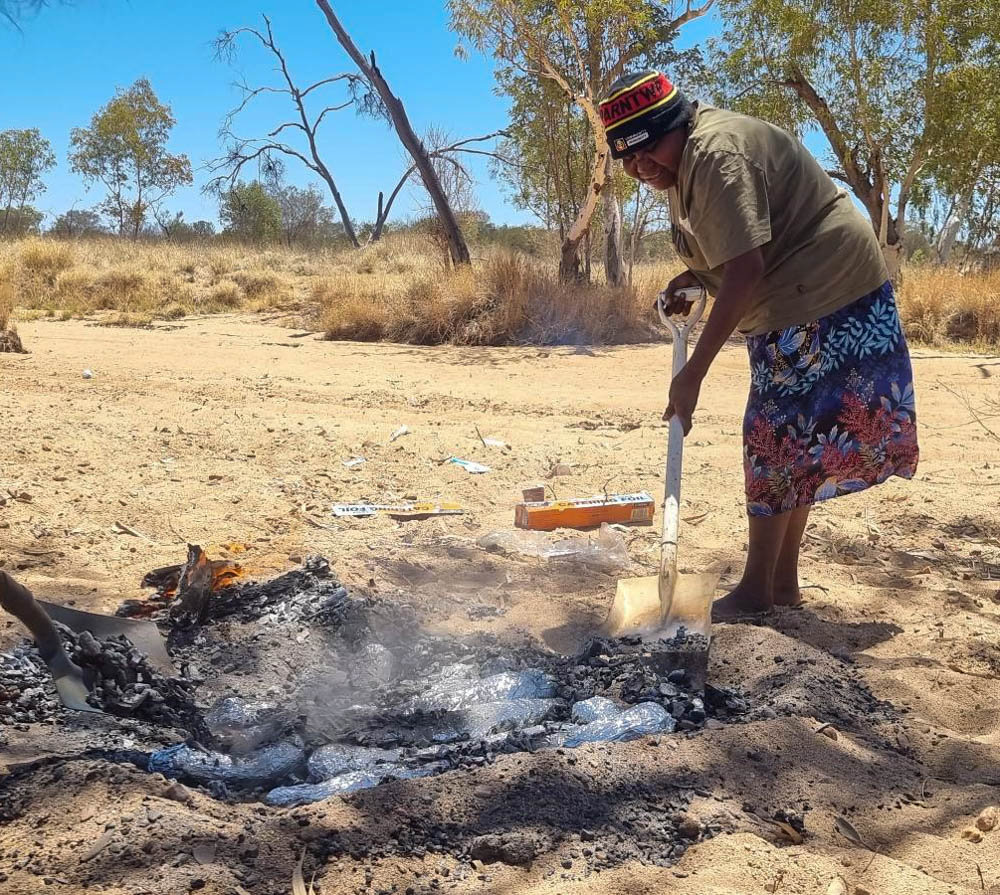 Covering the kangaroo tails with coals.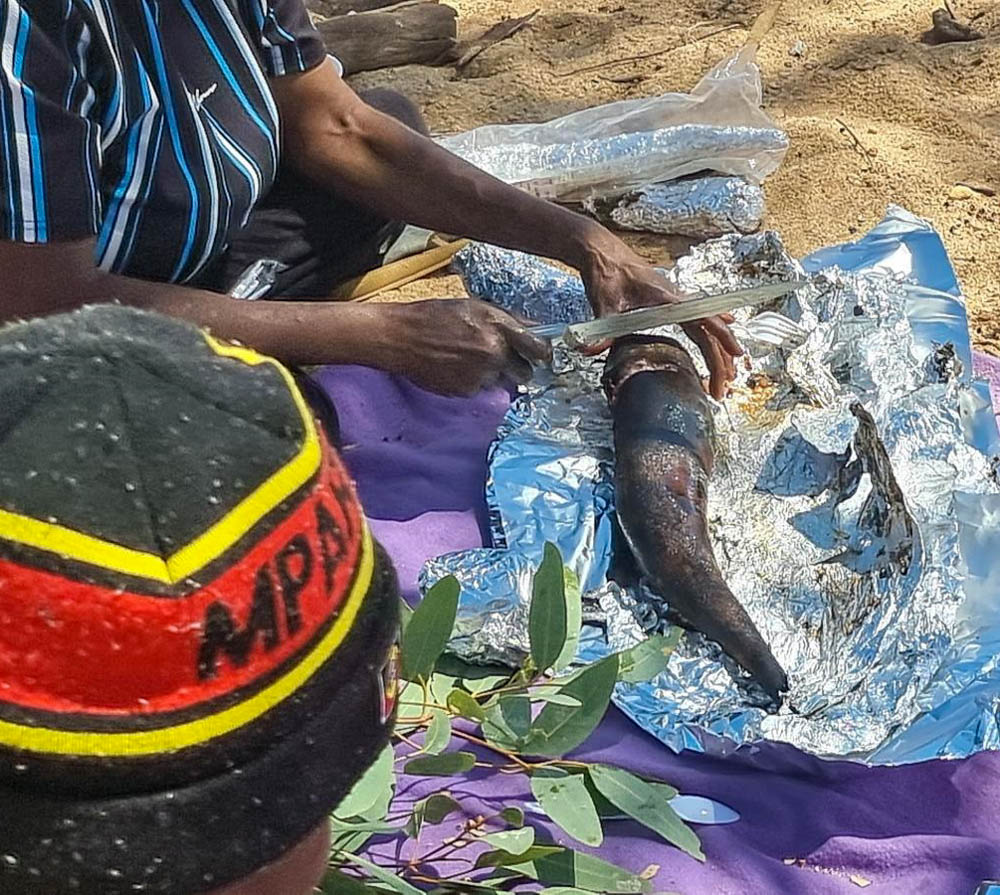 The kangaroo tail is ready to eat.