CDRC has an area of over 282,000 square kilometres with nine remote offices in the centre of Australia, which can raise challenges of communication between them and the Alice Springs office. To combat this CDRC have installed new workstations and video conferencing units made up of a TV screen, video camera and computer in all Council buildings.
New desk phones that come with Microsoft Teams have also commenced being installed in all offices, making communication quicker, easier and more interactive due to the video conferencing capability.
To help the communications along, IT have installed fibre connections in three communities and in the rest satellite and high speed Starlink satellite dishes from SpaceX, all running fast enough for video conferencing.
In an effort to reduce paper use and increase efficiency, IT have also rolled out Adobe Sign across the organisation, meaning documents can now be electronically signed from anywhere from a computer or a phone in a secure manner.
"We are delighted to be continually improving our IT infrastructure in all of our communities to really achieve better connectivity in the bush. For me I love the flexibility that Microsoft Teams is bringing to the organisation; I can simply find anyone's phone number at a click of a button in my Teams app on my phone which really saves time and improves my connectivity with my colleagues in the bush. I look forward to Council embedding these new technologies further and realising more of the efficiency and effectiveness gains that will come in time," said Rachel Wilson - Director, Corporate Services.
Photo above: A Starlink receiving dish on an office roof.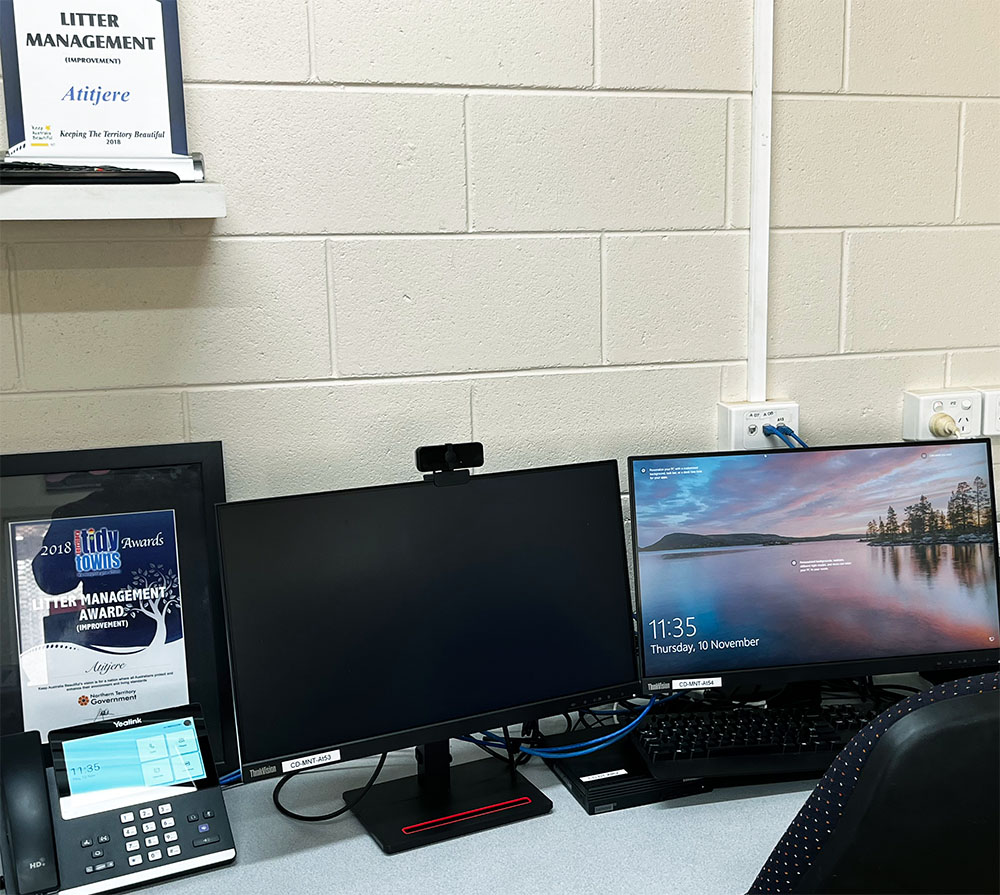 New workstations and phones have been distributed to all CDRC offices.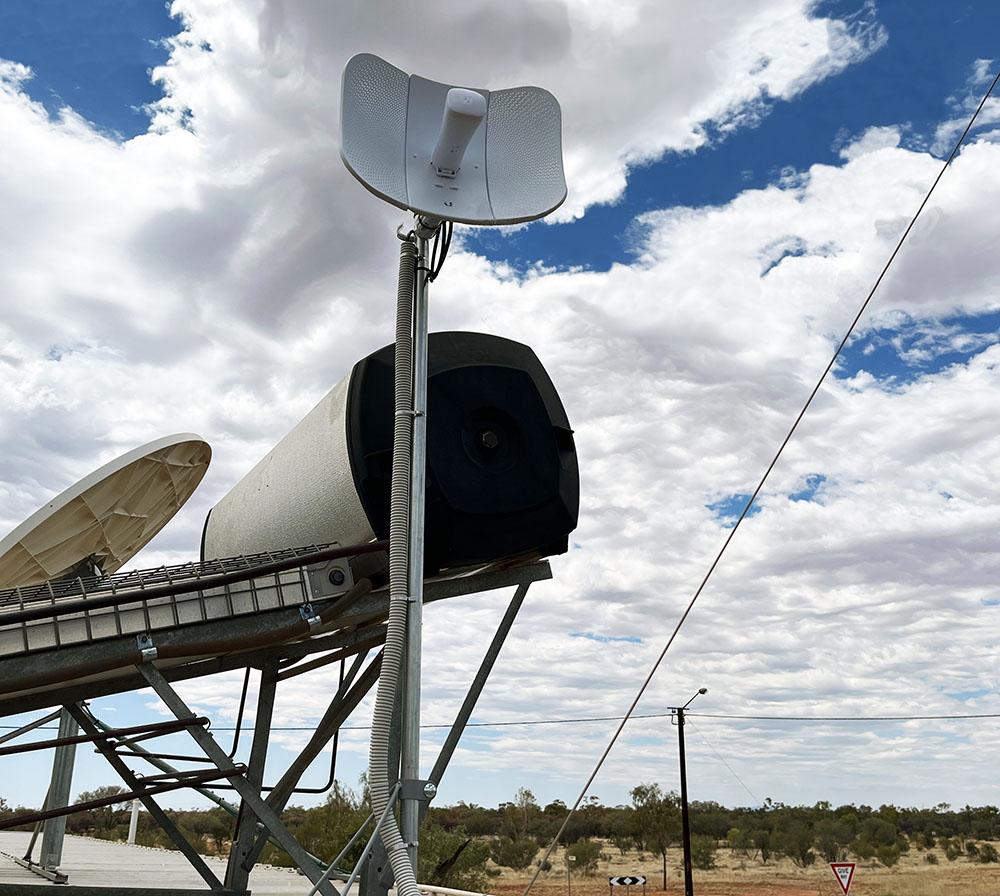 In most of the communities extra microwave dishes and poles have been or will be installed on the Aged Care and Community Safety Patrol offices so that they also receive the new high speed internet.