Upon arrival and meeting the staff and children, Leslie engaged in a game of mini basketball, throwing balls into hoops and assisting the 2-4 year olds to kick balls into soccer goals. Lots of laughter and fun was had by all participants.
Leslie asked Irene Floyd, Coordinator, Children's Services Delivery, if there anything he could help with, and she replied, "Yes, the dishes need doing". Leslie was very sporting and went to the kitchen, found the detergent and washed quite a few dishes while Irene made lunch. His assistance was much appreciated!
After quiet time came lunch, so after washing hands the children sat at the table ready to eat. Leslie supported one of the children by spoon feeding her the curried chicken and rice. Thank you Leslie for helping MN with her food.
"Soon it was home time so we all got in the bus, put on our safety belts and off we drove. Lots of smiles and waves to Leslie as the children got dropped off at their homes. A good day was had by all," said Irene.
Photo above: The children eating their lunch.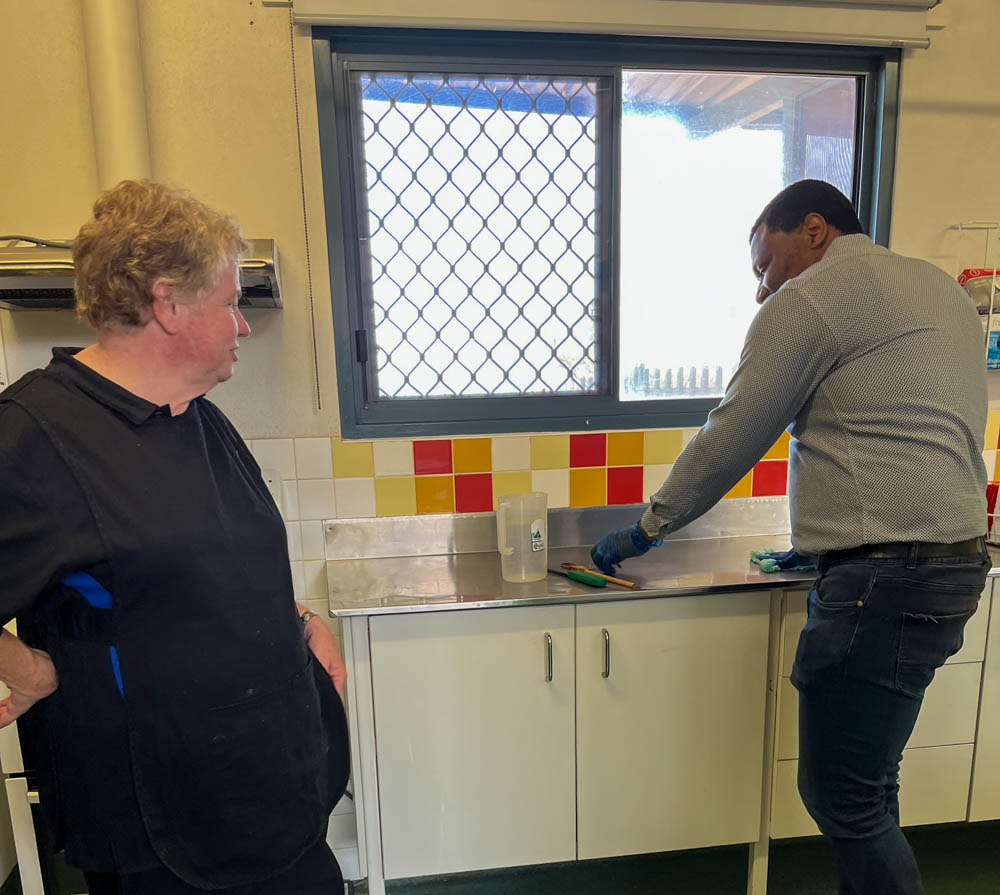 Leslie washing the dishes as Irene Floyd looks on.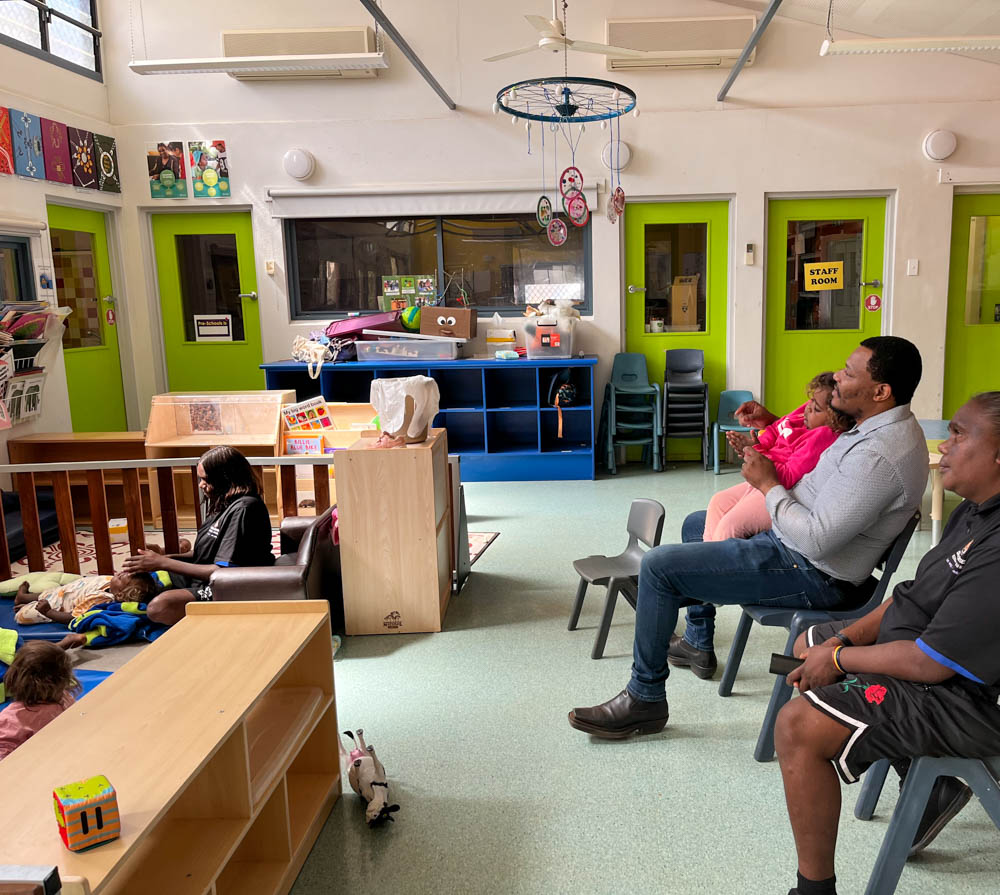 One of the children sat on Leslie's lap during quiet time.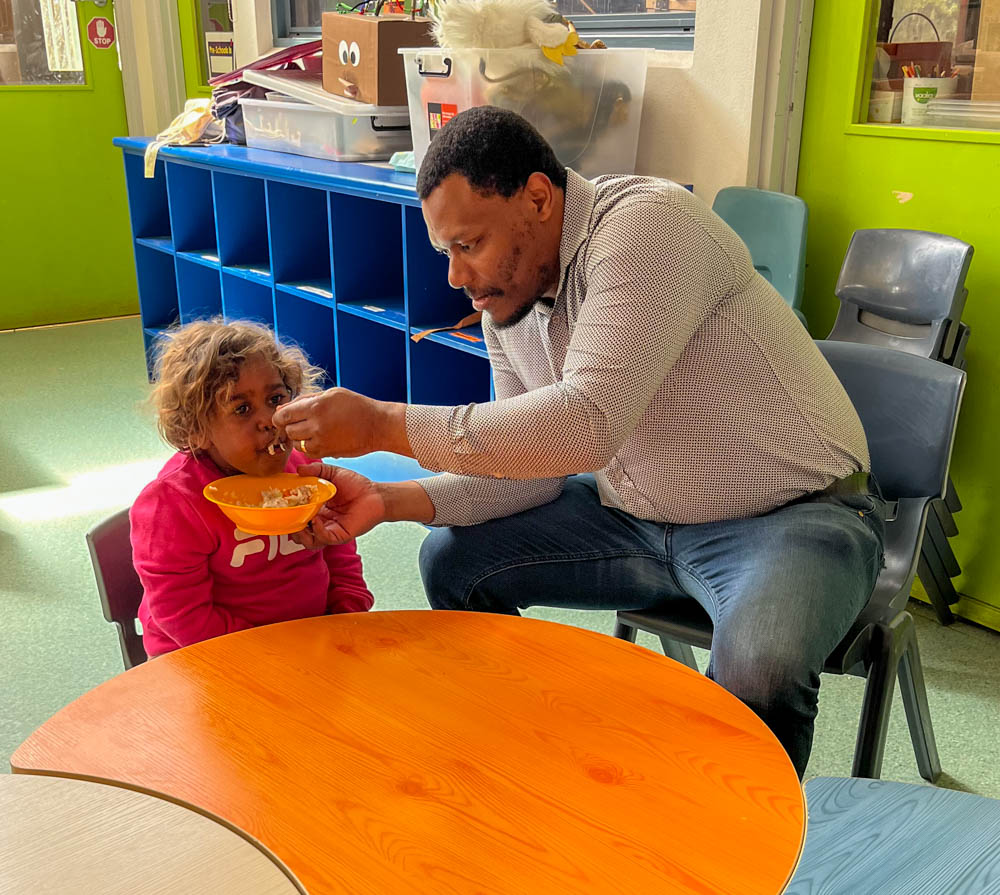 Leslie fed MN curried chicken and rice.