Over five weeks, the team completed their White Card training, developed and built on their mechanical skills under the guidance of Callum, a trainer from Concern Australia, and Aaron from Civil Train.
"Thank you to WYDAC, Concern Australia and Civil Train for your assistance in providing skills, training and opportunities for this amazing group," said Colette Ritchie, Program Manager Community Development Program, Yuendumu.
Photo above: The team welding a gate.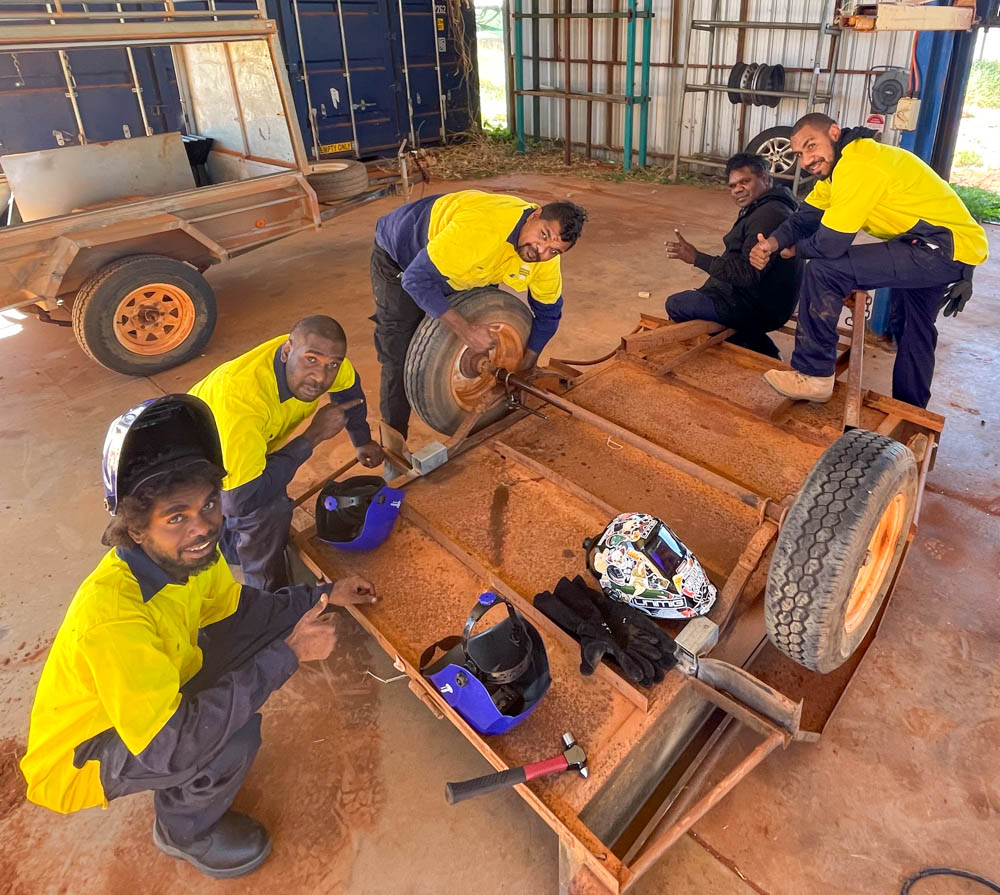 Fixing a trailer.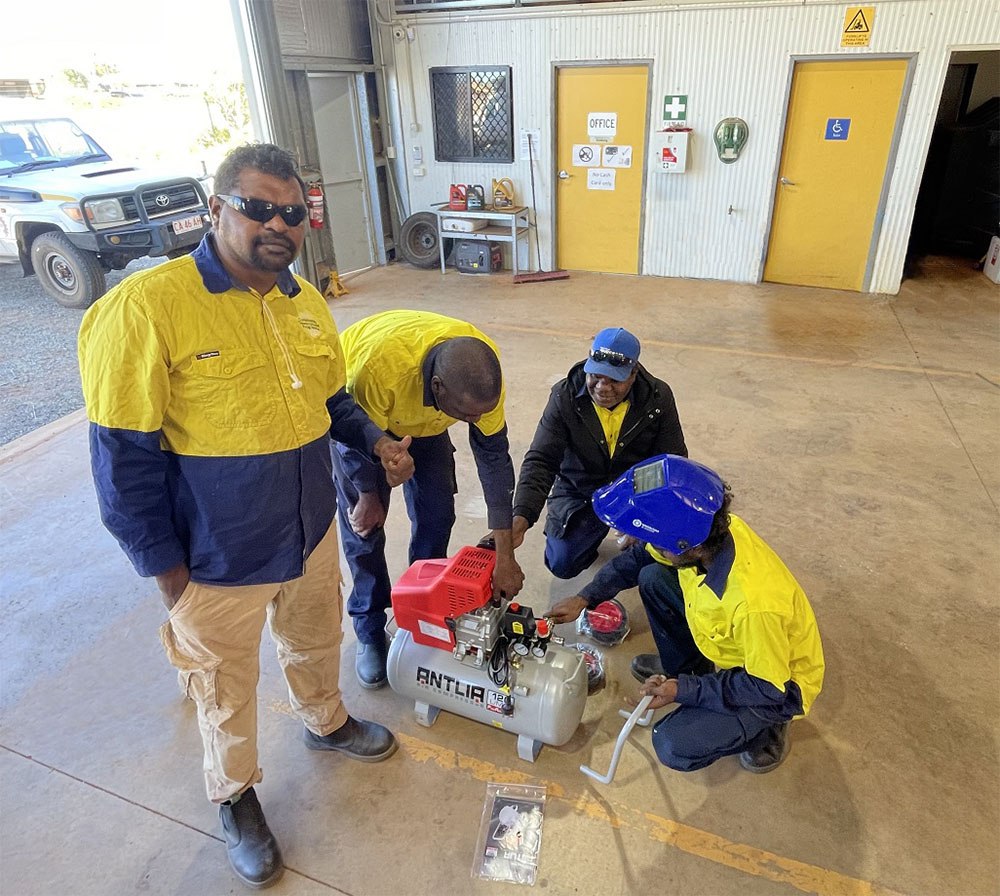 Learning to maintain light machinery.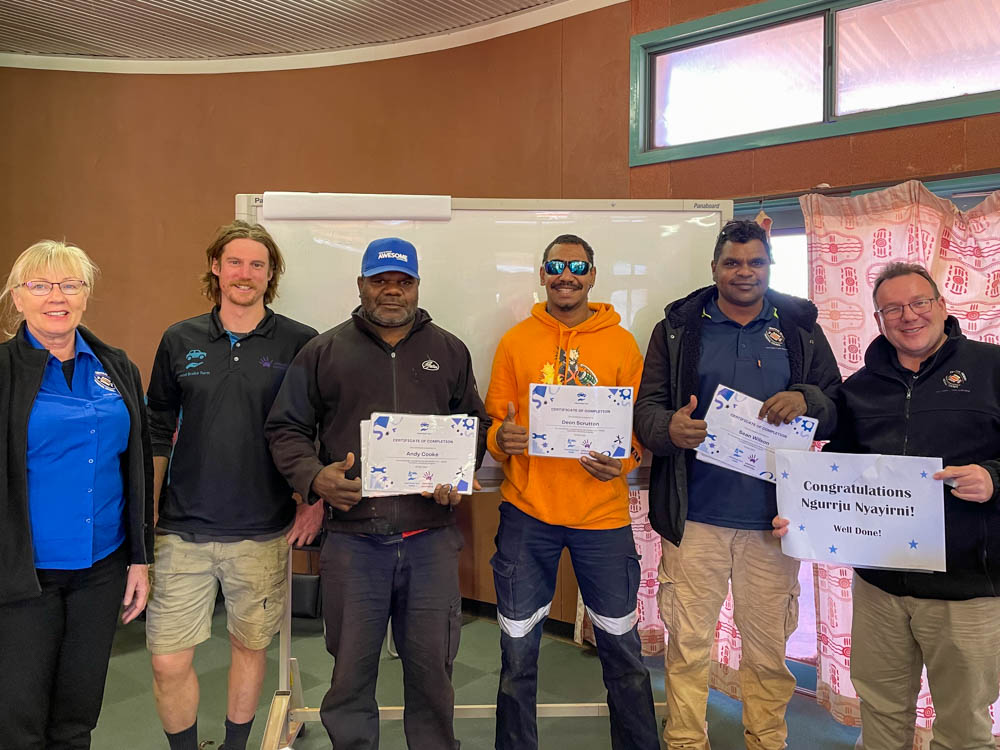 Graduation: Colette Ritchie, Callum from Concern Australia, Andy Cooke, Deon Scrutton, Sean Wilson, and Stuart McGifford, Regional Manager CDP.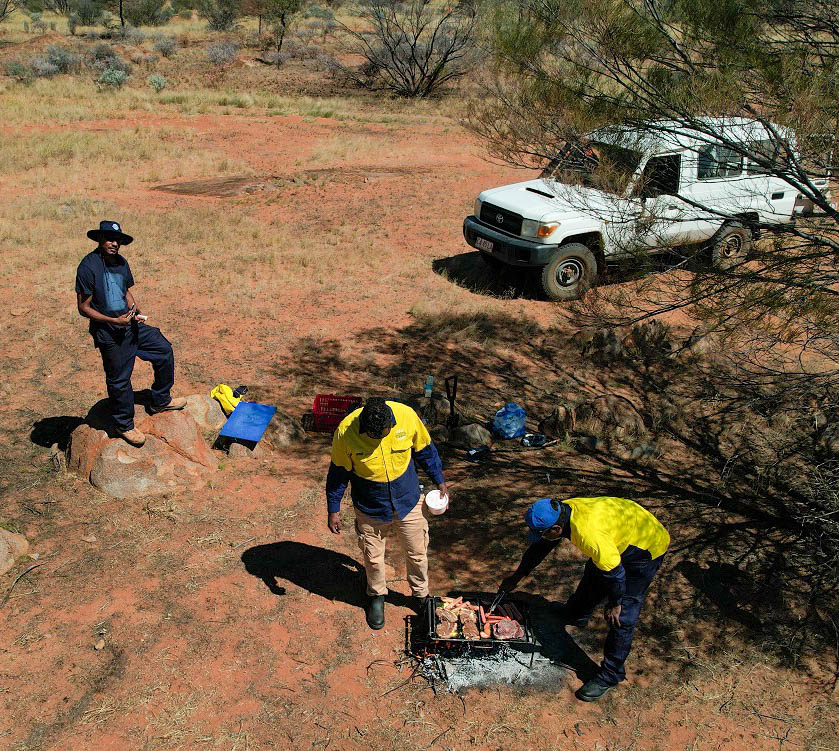 Testing out the home made barbecue grill recycled from tip materials.