Photo above: Eileen Mbitjana, Janie Mbitjana, Hilda Numbulla, and Aged Care staff Cherise Moore from Wilora.
Willowra
Central Desert Regional Council (CDRC) Aged Care hosted a morning tea for NAIDOC Week, focusing on "For Our Elders".
There was a chocolate on chocolate cake, passion fruit cupcakes, sultana pikelets, cheese and bacon scones, Anzac choc-chip cookies and two fruit platters. This was prepared by Community Development Program (CDP) team with some help from Aged Care and Bachelor Institute chipping in too.
"It was great to see the community come together and enjoy a cuppa, some cake and a yarn. It was wonderful to see four generations of women from the one family in attendance too. It was such a privilege and pleasure to be a part of. A good time had by all," said Samantha Darby - Senior Coordinator, CDP Engagement, Willowra.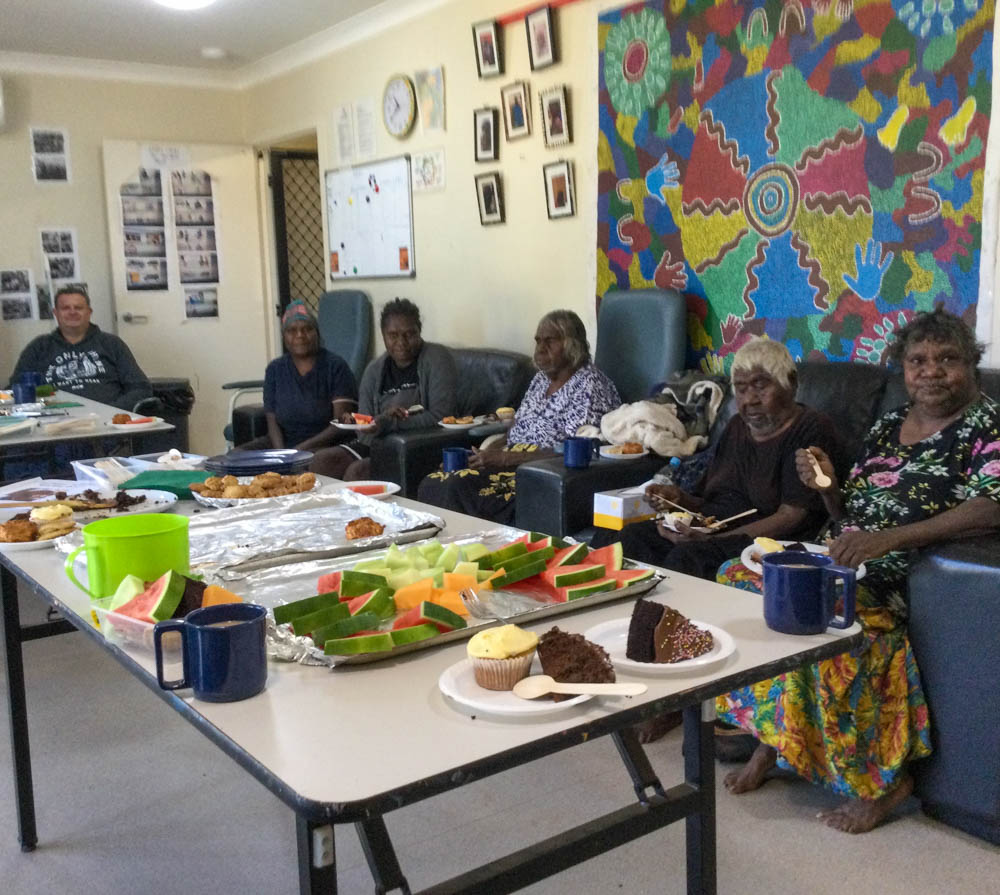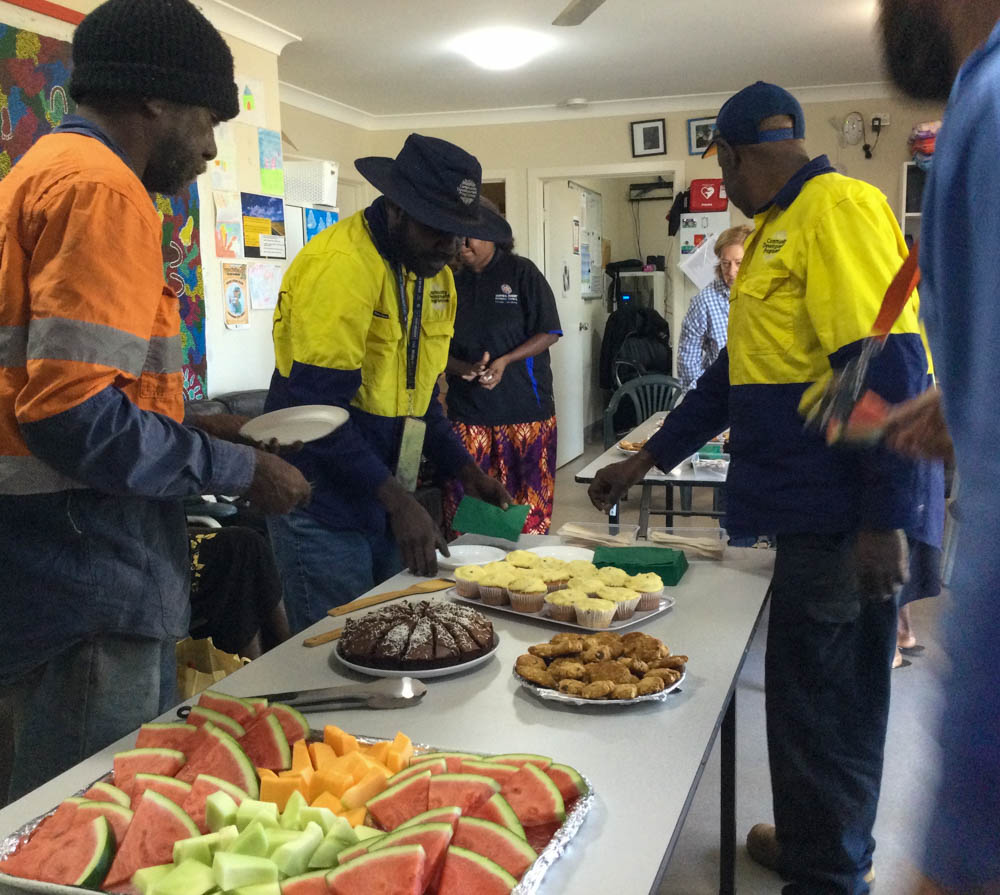 Anmatjere
This year for NAIDOC CDRC Council in Ti Tree and Ti Tree Aged Care worked together to celebrate the very special NAIDOC theme "For Our Elders". The Council hosted a Flag Raising Ceremony along with a barbecue, refreshments, a gift for each Elder, and a cake to finish the celebration. There were fruit and sandwich platters prepared by Aged Care, and the barbecue was cooked by the Council Works and CDP Teams. The cake was an absolute hit, with vanilla strawberries and cream.
"It was a pleasure to see the Elders feel special, and the community come together to share lunch "For Our Elders". Overall the NAIDOC Day celebrations were great, everyone had a good time, a good feed, and enjoyed themselves," said Lucille Birch Baird, Senior Administration officer – Anmatjere.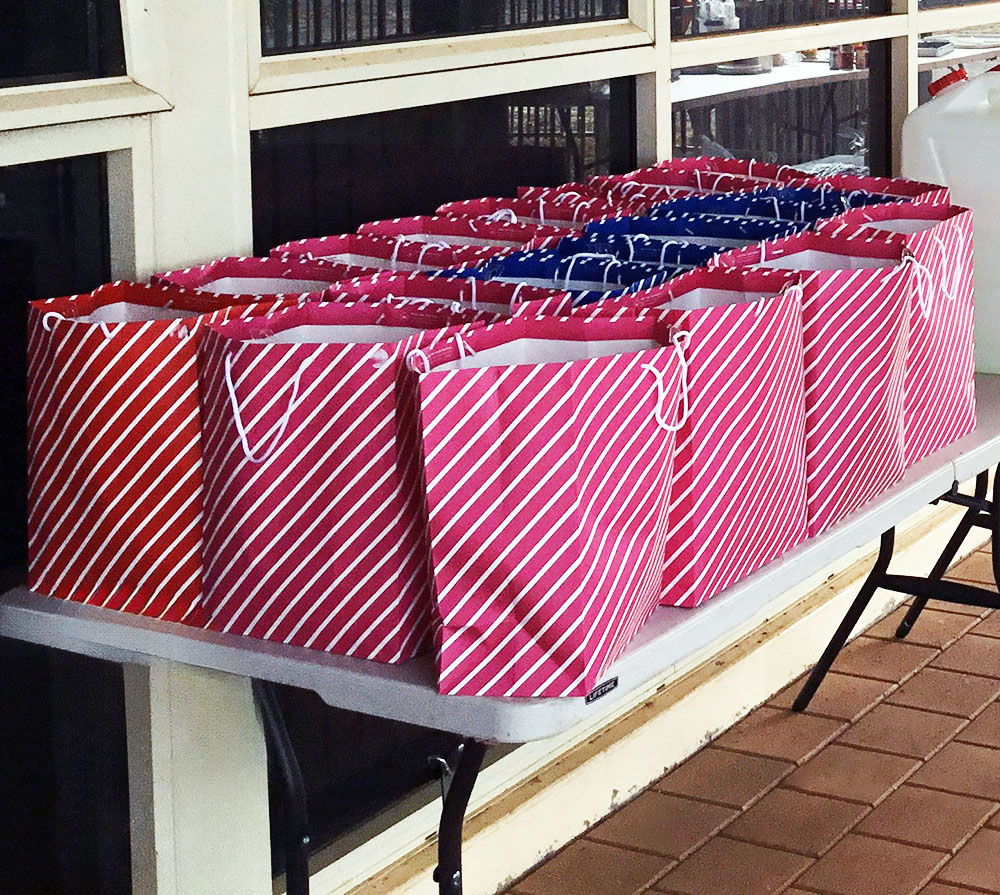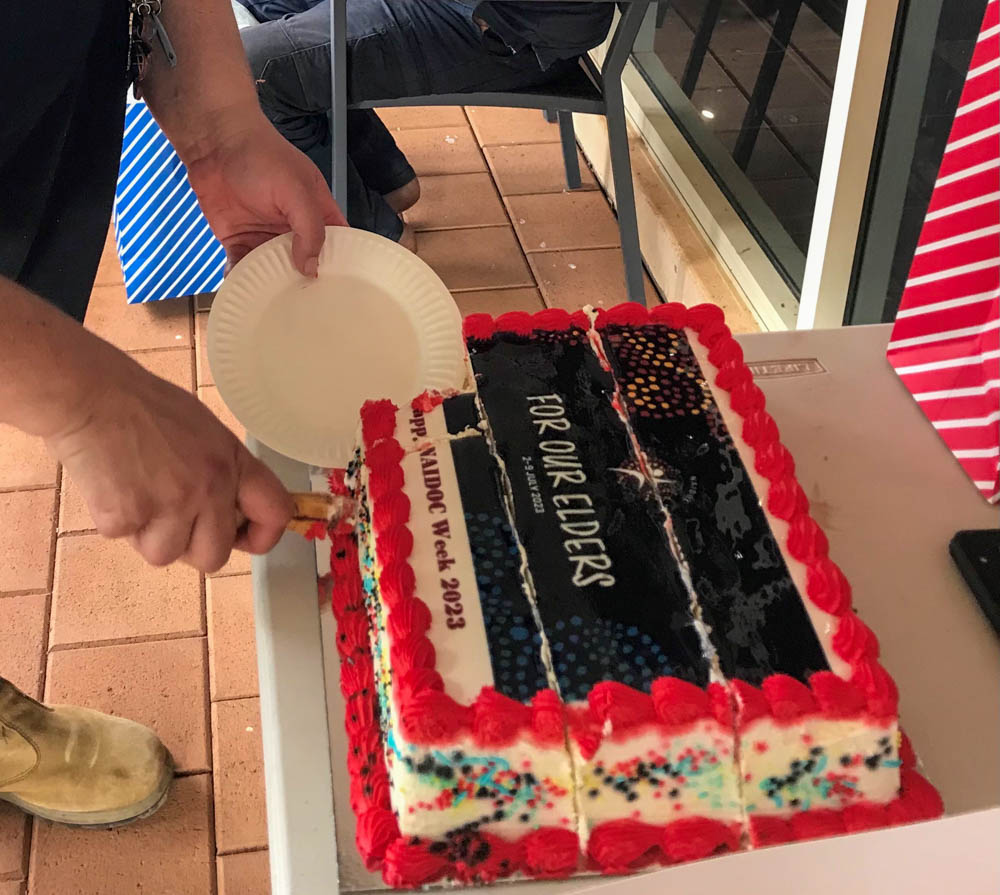 Wilora
Wilora community also enjoyed the NAIDOC celebration at Wilora Aged Care. The centre was decorated with streamers and the Aboriginal flag and everyone enjoyed a barbecue and beautiful cake. Wilora aged care clients and staff worked together on a NAIDOC banner that will now be displayed at the Aged Care centre.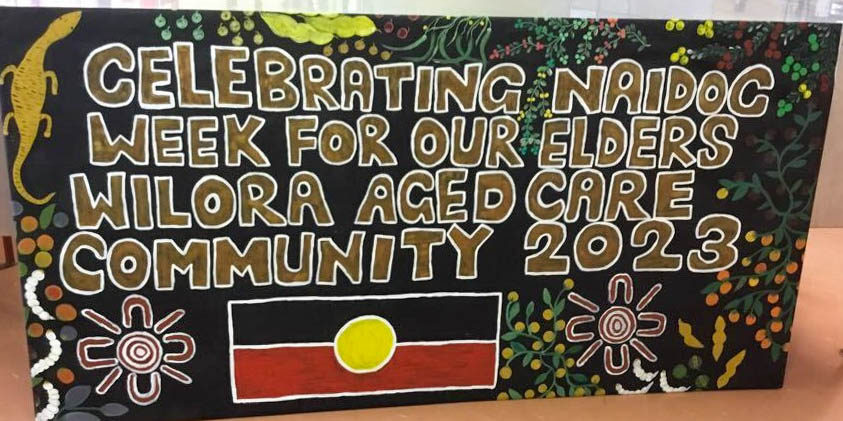 Wilora Aged Care NAIDOC Week banner.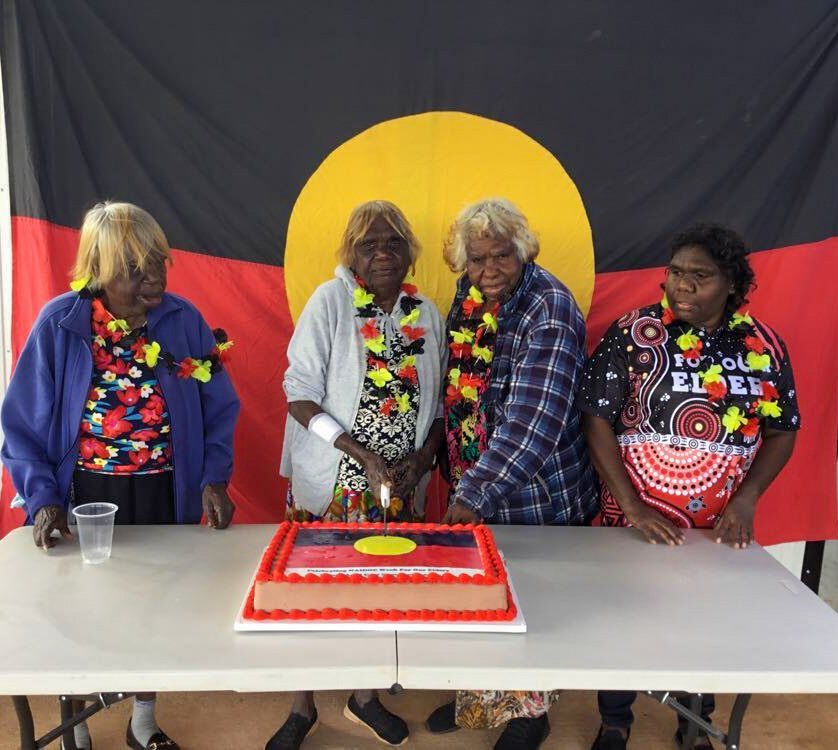 Wilora Aged Care NAIDOC Week banner.
Nyirripi
Aged Care in Nyirripi organised a NAIDOC Week barbecue.
"The food was great and all enjoyed it," said Wayne Porter, Aged Care Coordinator, Nyirripi.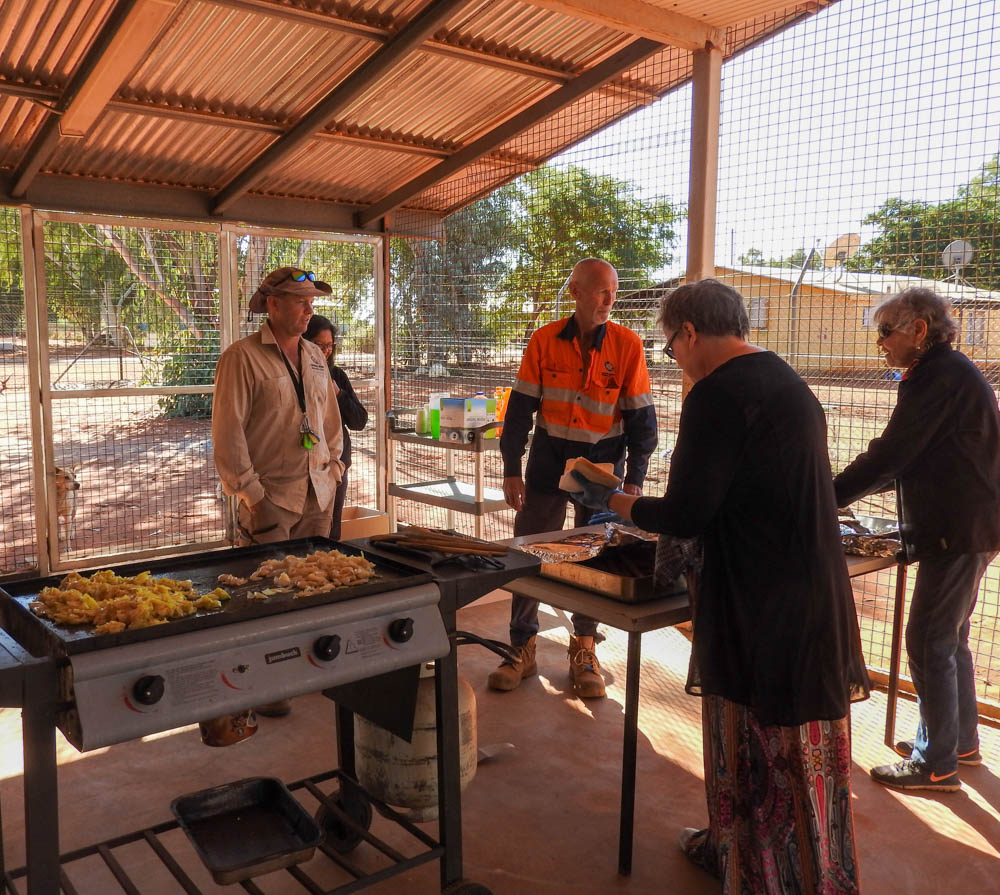 Lajamanu
CDRC put on a NAIDOC Week barbecue at the CDRC Aged Care and there was a huge turnout. The Work crew buttered bread and cut onions and the barbecue was cooked by Peter Campbell, Roving Council Services Coordinator.
"There was also two pits for kangaroo tails and another one of the stakeholders supplied 10 more kangaroo tails on top of what we supplied. The art centre also contributed some lovely fried rice. Some of the elderly ladies cooked damper over the coals, which was beautiful with jam and butter," said Peter.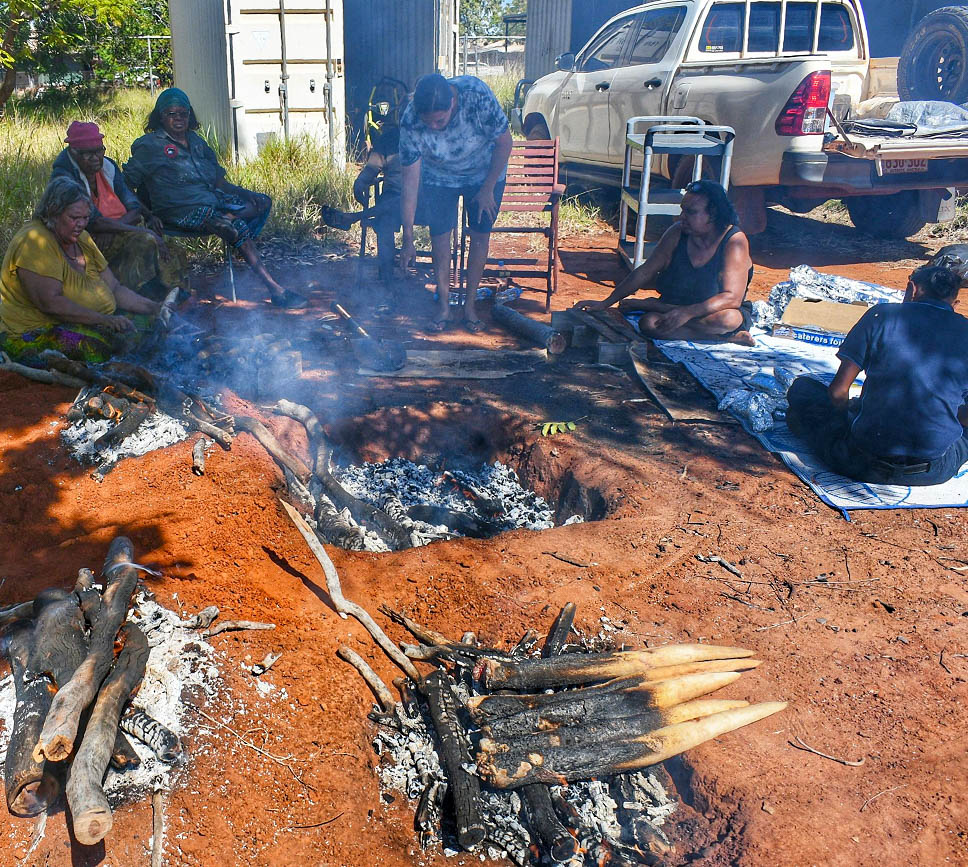 Cooking the kangaroo tails.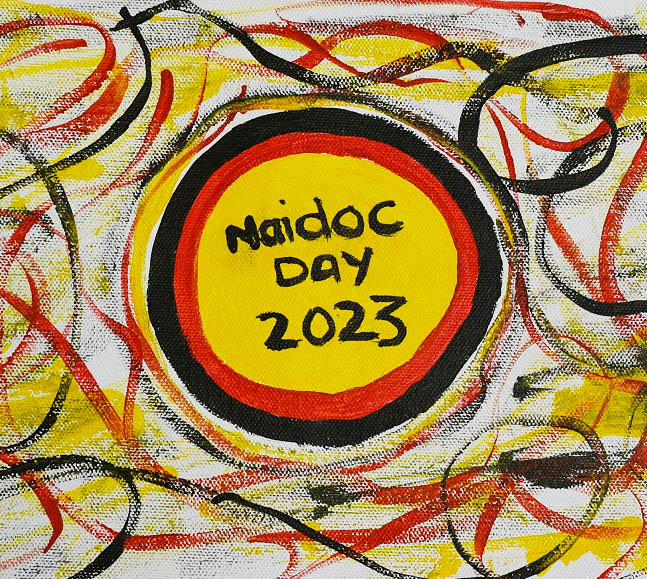 Naidoc Day Painting at Lajamanu.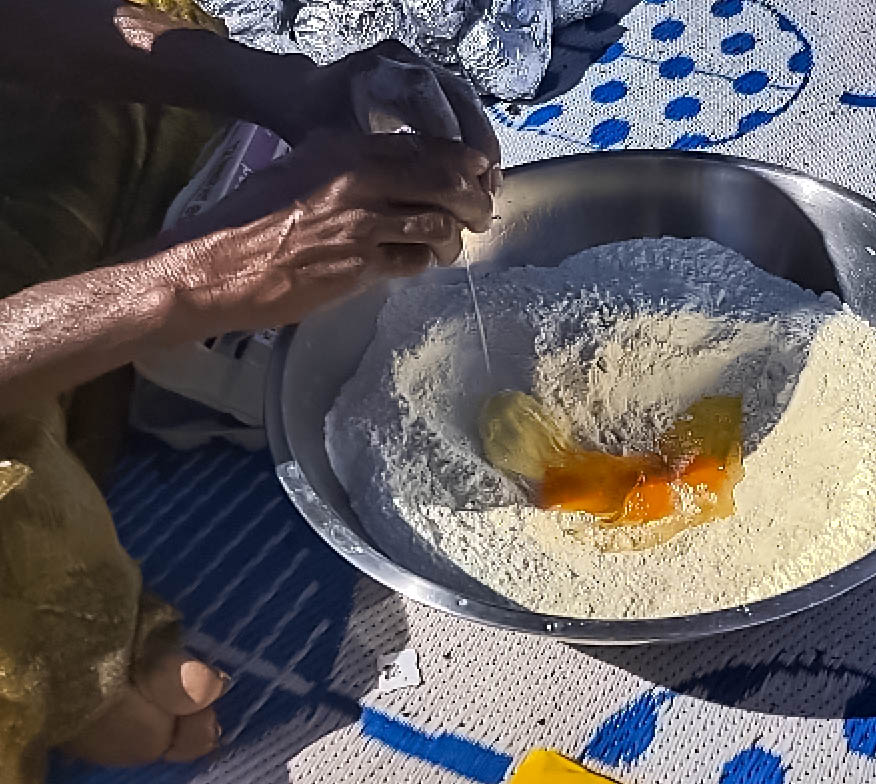 Making the damper at Naidoc Day Lajamanu
Engawala
Engawala Council Services, CDRC Youth and Communities, Rainbow Gateway CDP and CDRC Aged Care held a barbecue on Tuesday 4th July 2023 at the recreation hall to celebrate NAIDOC Week.
"Everyone that attended enjoyed all the festivities," said Veronica Russo - Senior Coordinator, Council Services, Engawala.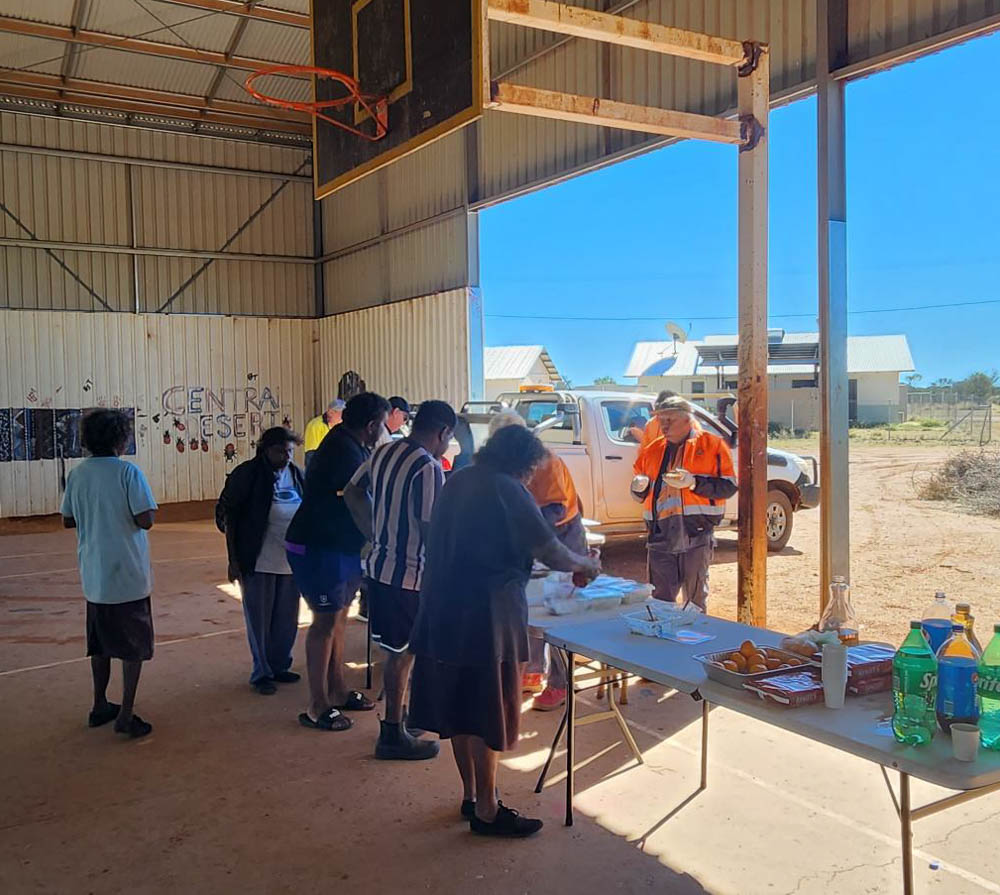 Everyone enjoyed the barbecue at Engawala NAIDOC celebrations.
Atitjere
A NAIDOC community festival was organised in Atitjere by Rainbow Gateway, who coordinated stakeholders including CDRC. CDRC Aged Care and Council Services barbecued, face painted, and photographed the day, and started by cooking breakfast at 9am.
"All participants had a wonderful day. We also took meat and vegies out to Irrelirre so they could have their own cook up," said Veronica Edwards, Aged Care Coordinator, Atitjere.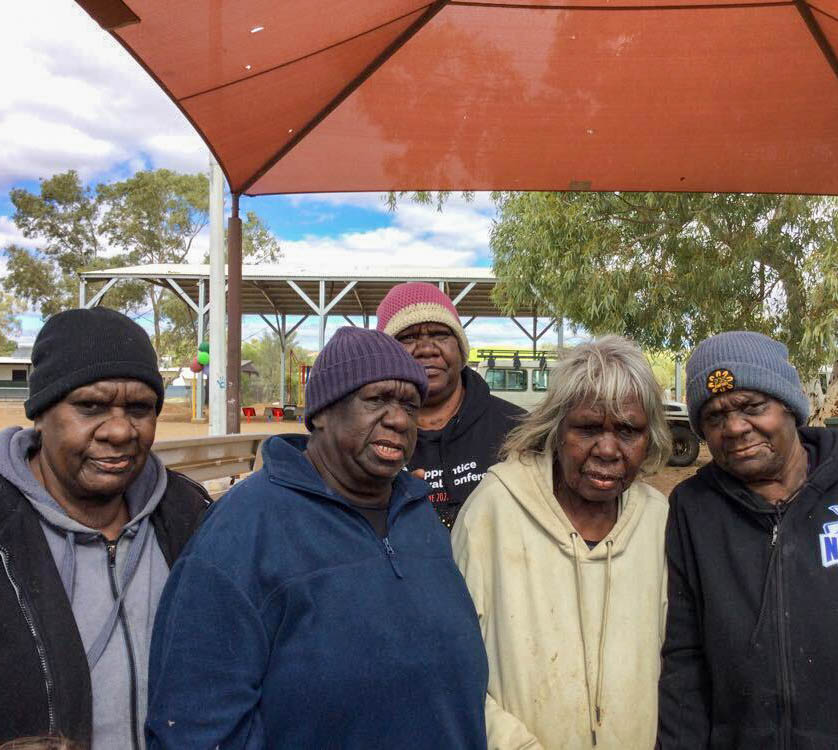 The Elders of Atitjere and surrounding outstations were celebrated for NAIDOC Week.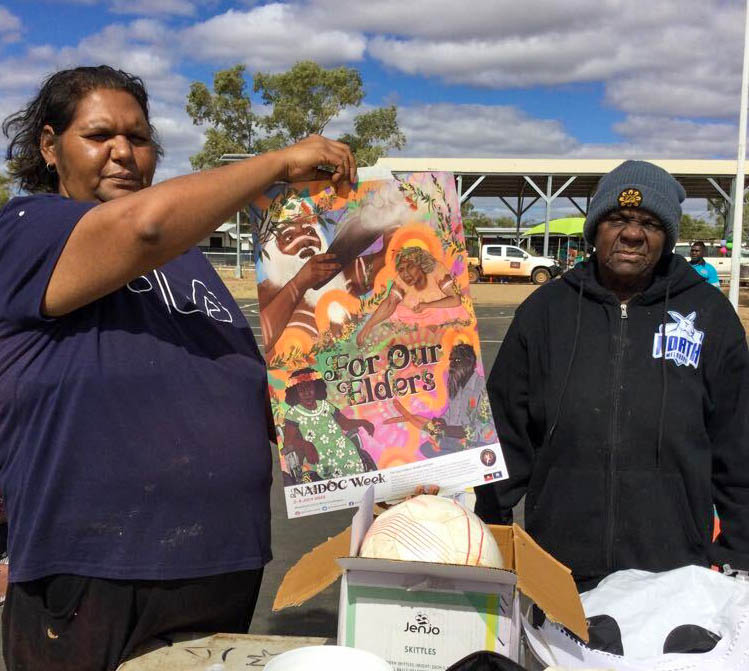 Displaying the theme for NAIDOC Week, "For Our Elders."