The event involved talks about bullying and the personal affect it has on some people, a video on anti-bullying, mindfulness colouring of anti-bullying messages, and some treats to eat. There was also the display of a paper chain made up of anti-bullying messages that staff had been writing in the lead up to the event.
CDRC is an organisation that does not tolerate bullying, harassment or discrimination of any kind. Council's policy on this can be viewed on its website at Discrimination, Bullying and Harassment Policy.
Photo above: Vidya, Patchouli and Alston displaying the paper chain message and some mindfulness colouring.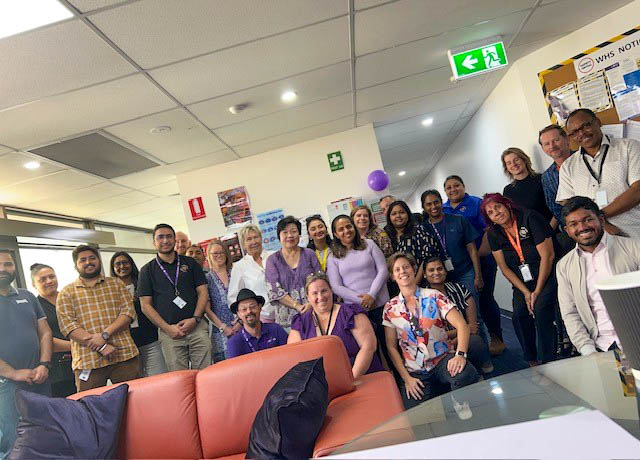 Most of the office were involved, with some dressing in the colour of the day, purple.