The staff commented on how easy it was to get the vaccine with a mild ache in the arm as the only side effect.
People came from far and wide to receive their first dose with staff from Huckitta Station (56 km east) and Mount Riddock Station (30 km west) booking in alongside residents of Atitjere and the surrounding Homelands.
The second dose is due to be administered next week when the team visits again.
Above photo: Warren Kenney receives his vaccine from Kaye Faull (CAHS vaccine team member).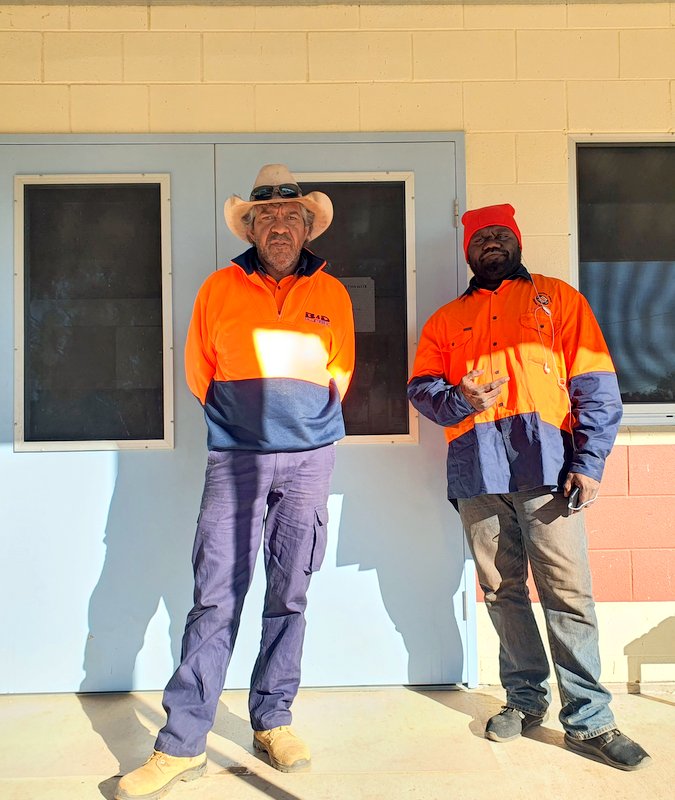 Field Officers David Rankine and Malcolm Reiff received the vaccine.