On Saturday 30 July Lauren McDonnell (CDRC Senior Administrator), James Elliott (Lajamanu Police) and Peter van Heusden (CDRC Program Manager) worked with the CDRC refurbished 'Billy Goat' to clean up the oval precinct. Well over one ton of waste was collected that morning and the oval was much improved.
The 'Billy Goat' is a trailer with a large vacuum hose to suck up rubbish into the container. It needed some repairs as it had no usable hose and leaked dust all over the operator. Steven Dee CDRC (Team Leader Works) and Peter van Heusden changed the covering of the trailer and put a new hose on it. It is still a dusty job but has improved.
Meanwhile, council workers have been busily going up and down the streets of Lajamanu concentrating on hard rubbish and general litter. "This has made a huge difference with many locals praising the hard work that has been done to improve the litter in Lajamanu," said Peter van Heusden.
The clean yard competition is still raging along with many people starting to clean up their yard. This will continue until the end of the year.
We are coming to the time of year when a concerted effort is needed. I am meeting with the new principle (Lajamanu School) early next week to prepare for this time and.
CDRC has registered for the Great Northern Clean Up and is hoping to partner with the Lajamanu School for a season clean up to get ready for the monsoon season.
The 'Billy Goat Bandits', as they have dubbed themselves, were once again out on the weekend to rid Lajamanu of more litter. Peter and Lauren went out on Saturday morning and finished around the oval and under the grand stands. Once again about one ton of litter was taken to the waste depot making for about 2.5 ton in total.
"The clean yard program still remains and we are finding that many houses have improved their gardens by raking up and disposing of waste and litter. The CDRC rubbish trailers are booked out sometimes weeks ahead with many tons of waste being collected each week," said Peter van Heusden.
Photo above: The 'Billy Goat', a rubbish vacuuming machine towed by a vehicle.
A ton of rubbish.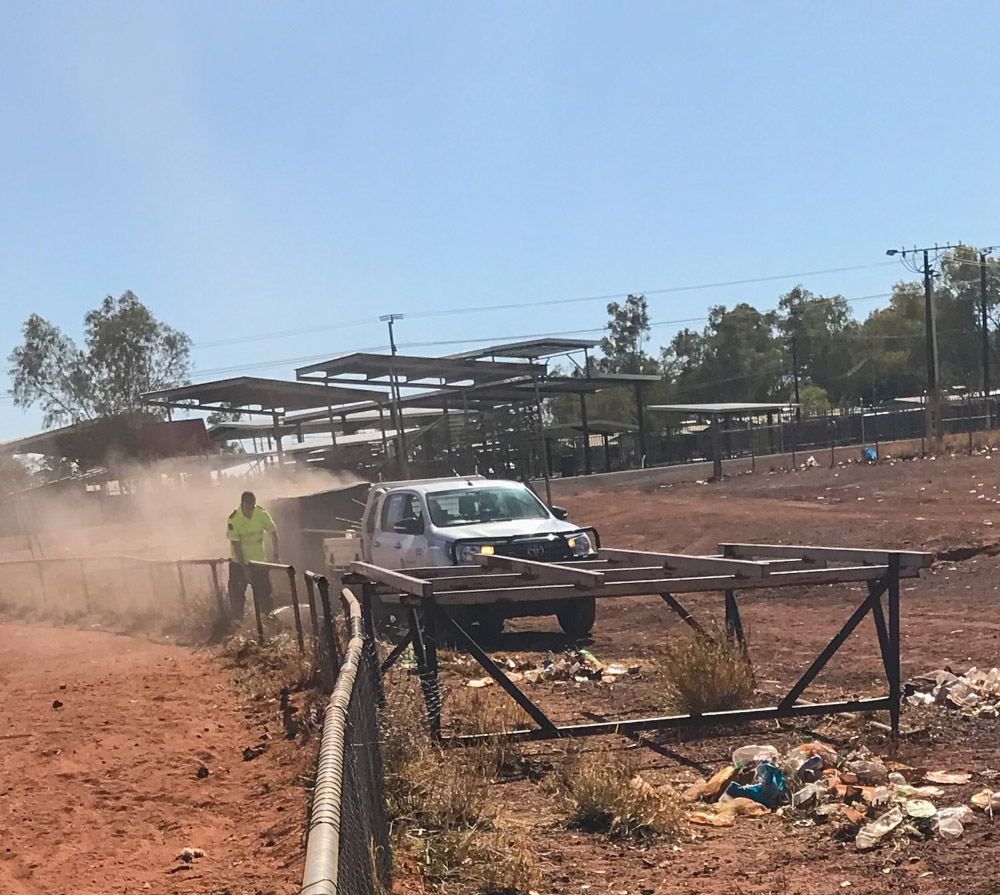 James Elliott (Lajamanu Police) using the 'Billy Goat'.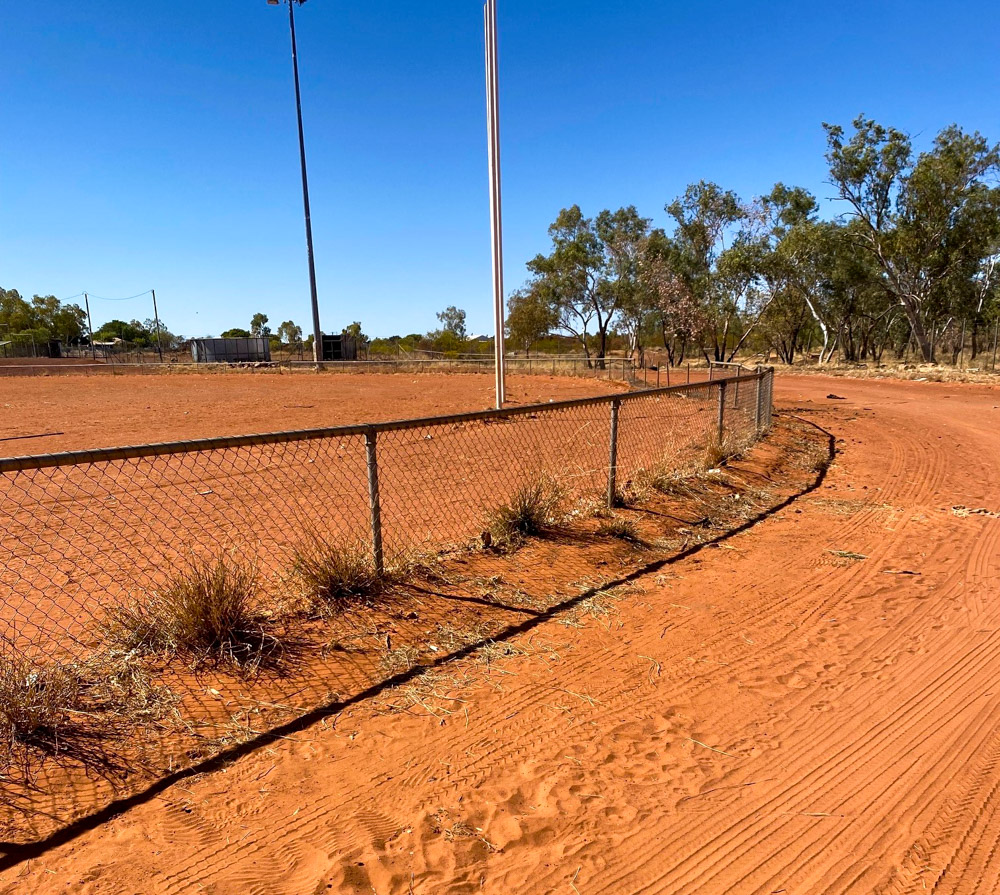 The Lajamanu oval looking very clean.