Despite this, or perhaps because of this, fun was had by all that attended the Yuelamu Halloween Disco and Barbecue night.
The Mt Allan School played a part in the night's festivities, with students painting Halloween decorations.
"Big thank to you all for your ongoing support in running such an amazing program for students and Yuelamu community. All kids and families had such a great time, they all had loads of fun and the feedback that we got was so pleasant.
"These programs boost our school attendance as well, we had around 20 kids at school last week and we had 30+ this week. The ongoing partnership that the school has with stakeholders is very successful and very important in this community," said Doreen Lata, Teaching Principal, Mount Allan School.
"This was made possible with the great support from the school staff, YSR, elders from the community and CAYLUS. The kids had a blast and the best Halloween decorations where awarded a prize," said Vaughn Hampton, Team Leader - Youth Sports and Community Safety – Yuelamu.
Photo above: Halloween decorations were needed, so the Mt Allan School students got to work.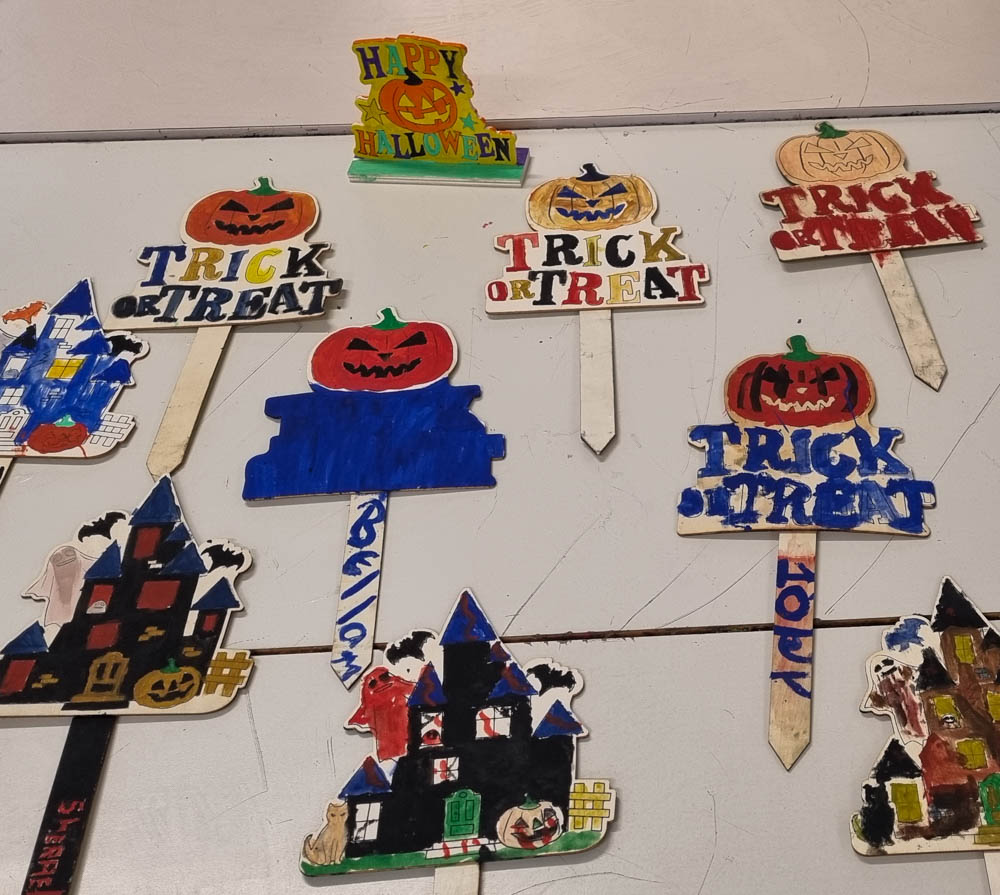 The Halloween decorations complete.
The Yuelamu youth shed got spooky.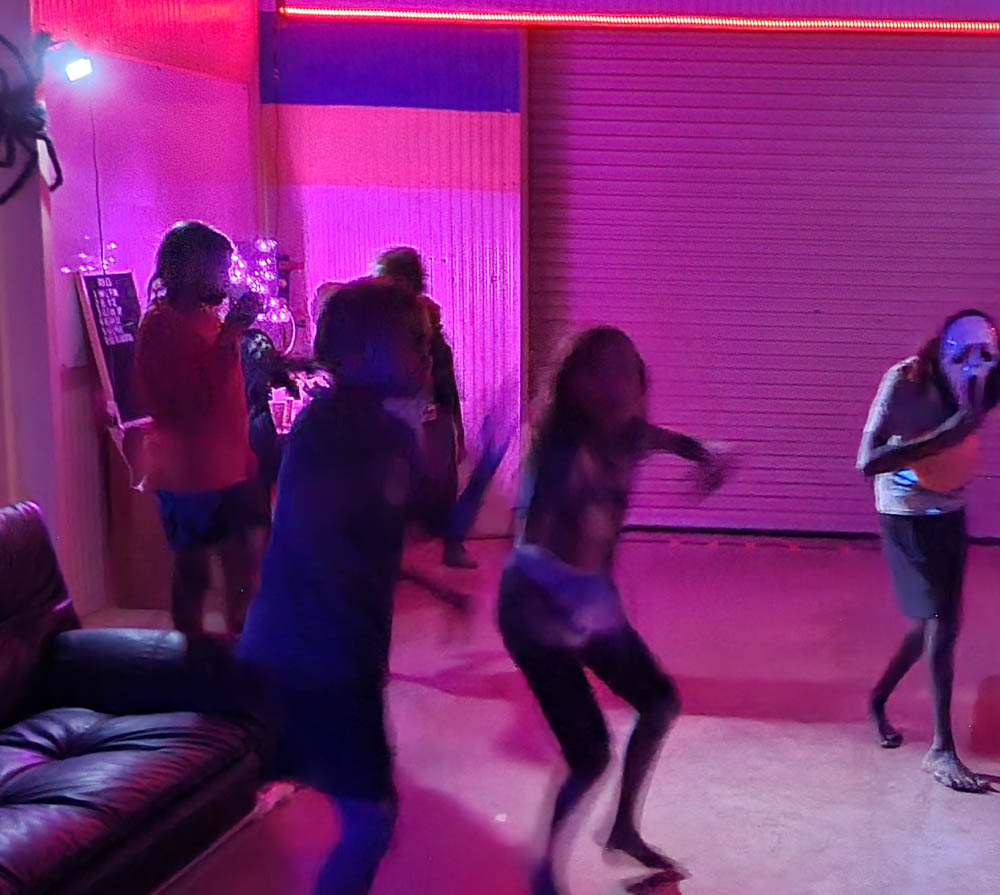 Dancing ghosts and ghouls.