They talked about gathering bush tucker using coolamons to hold the food and comparing this to going to the local store and buying food, taking it home in paper bags. They wanted to go gathering bush tucker, but it was the wrong season. Instead they went down to the local creek to cook damper, kangaroo tails, talk stories and make a shelter.
Sadly there wasn't much wood to make shelters, so they put up a tent instead. The children thought this was great and spent a lot of time playing in and around it.
The Aged Care ladies went along as well and Elva Lynch made some tasty damper which was eaten with butter and jam. Both Child Care and Aged Care staff got busy preparing the kangaroo tails and wrapping the potatoes and pumpkin in foil. Lorraine Stirling and Norella Rice (Support Officers – Aged Care) made a fire for the tails and soon they were singed, wrapped and cooking in the coals.
Sausages were cooked over a second fire after the damper was finished thanks to Lee-Anne Tilmouth and Janine Armstrong (Childcare Services), which everyone ate while waiting for the vegies and tails to cook. They had a great lunch thanks to everyone!
"It was a good fun having the older people come with us and share stories and food. We look forward to the next bush trip in the great outdoors, hopefully to gather bush tucker in the right season!" said Irene Floyd, Coordinator, Children's Services in Laramba.
Photo above: Chloe and Kehlani playing in the tent.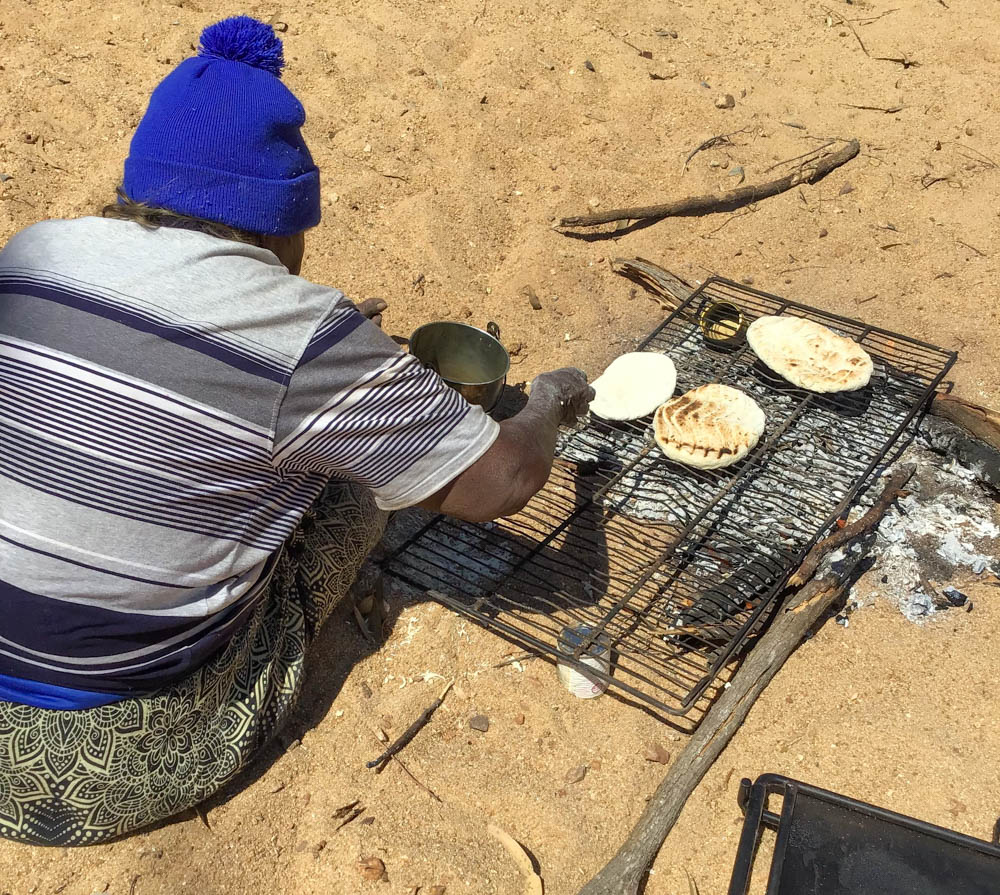 Elva Lynch cooking the damper.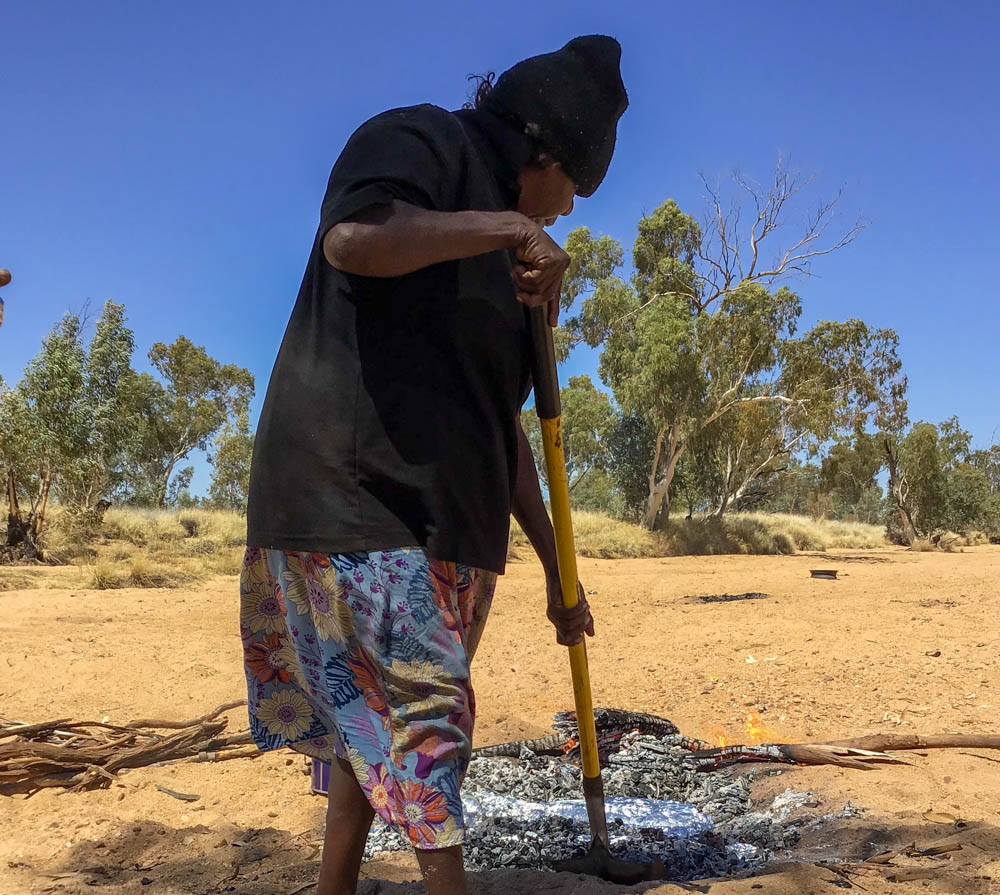 Lorraine Stirling cooking the kangaroo tails.