The awards, presented by Keep Australia Beautiful NT (KABNT), saw CDRC come away with a Litter Management Award for Lajamanu and a 4 Gold Stars Accreditation to Anmatjere. CDRC also received a Litter Management commendation for Laramba and Community Participation awards for Lajamanu and Yuendumu.
The CDRC staff that attended were Peter Campbell and Jason McKissock from Alice Springs; Rodney Baird and Jake Lerm from Anmatjere; Billy Briscoe and Kensleigh Campbell from Laramba; Joseph Baarda, Kasman Spencer and Cliff Egan from Yuendumu; Eric Williams and Malcolm Fry from Willowra; Norman Hagan and Mack Murphy from Yuelamu; Stephen Dee and Matthew Patterson from Lajamanu; and Veronica Russo from Engawala.
Before the Award Ceremony staff visited Parliament House for the Waste Forum, with topics including remote landfills design, circular economies in remote communities, chilled water stations, and no plastic procurement policy to reduce plastics into remote landfills.
"All staff who attended and participated in the trip have left with a better understanding of the bigger picture," said Jason McKissock, Regional Service Manager, Waste & Council Services (West).
"They have made good contacts, been made aware of the extent of waste management, and are now looking at what we can do to improve it," he said.
Photo above: Winners are grinners. The CDRC crew with their awards.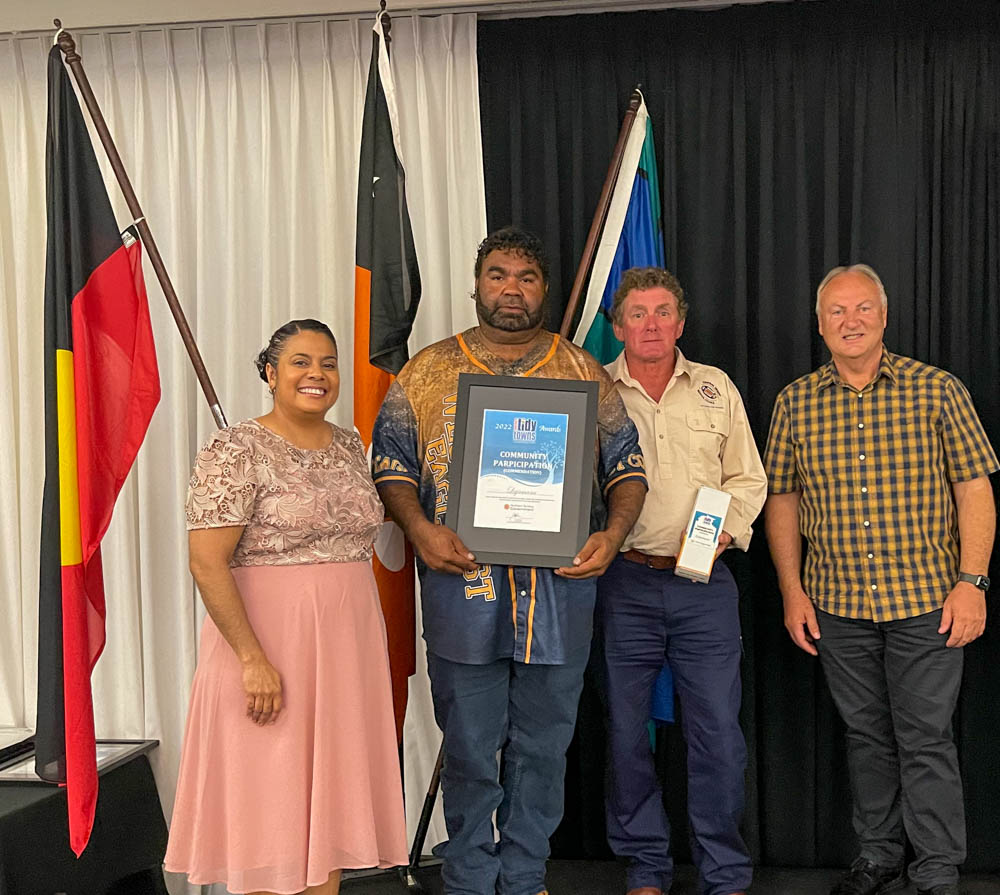 Minister Selena Uibo and Steven Edgington MLA, handing out a Community Participation award to Lajamanu.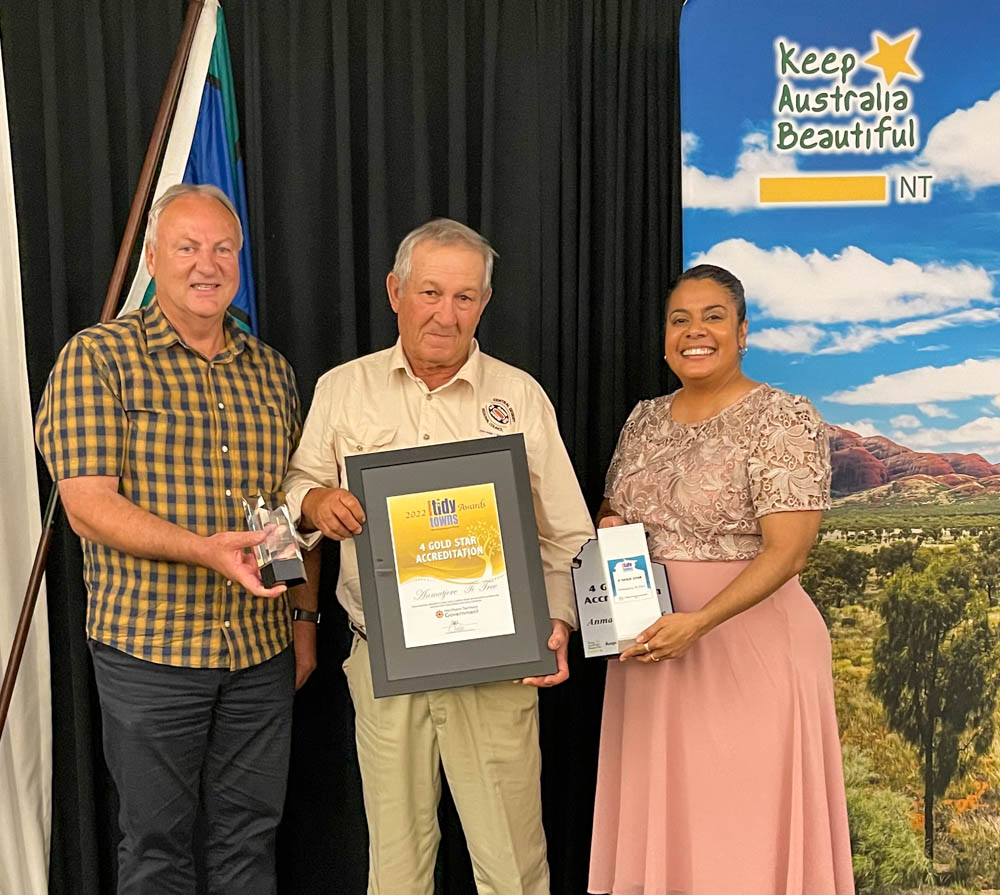 Selena Uibo and Steven Edgington present the 4 Gold Stars Accreditation to Anmatjere.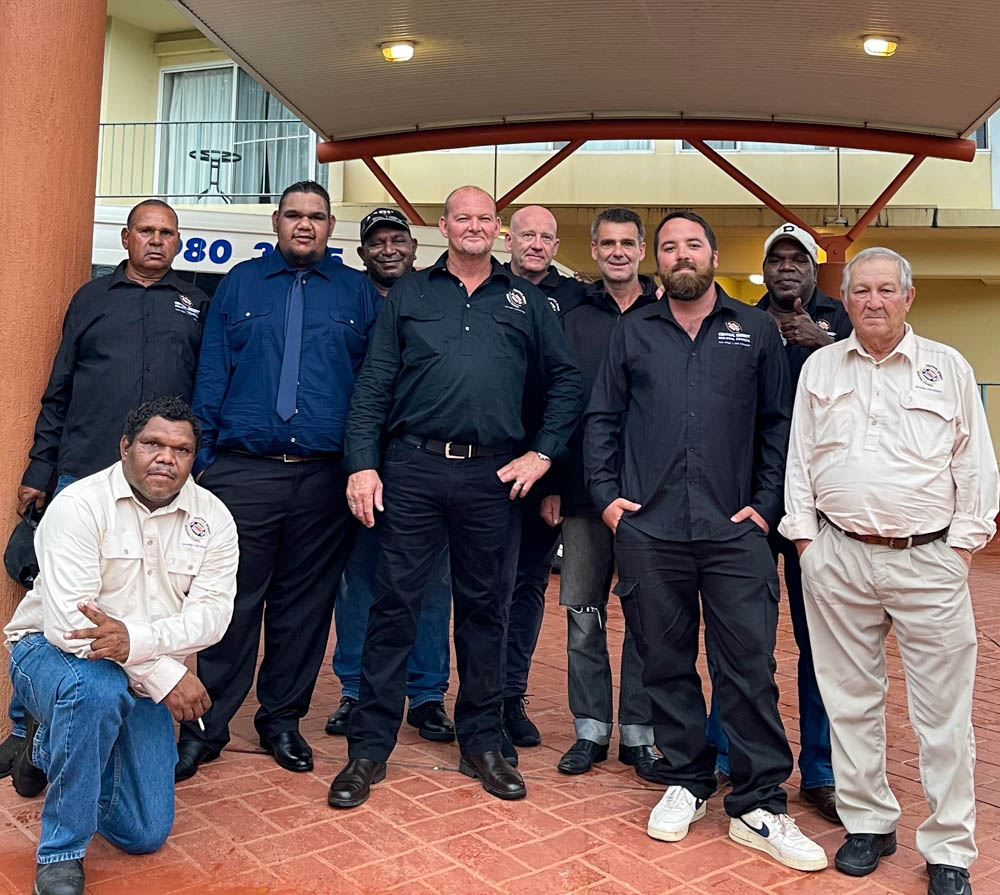 Some of the crew before the award ceremony – looking sharp!