The Forum is a way for Managers from each community as well as Alice Springs to get together and share knowledge about management and culture.
"When the managers get together we say 'This is working well, this is not' and share what is happening on community," said Billy Briscoe, Coordinator, Council Services in Laramba.
The trip to the Desert Park sparked conversations about Indigenous culture and in particular the bush tucker that is eaten.
"We talked about where people used to drink water, get food, on Country, sharing culture," said Billy.
The managers present were Cindy Walters, Program Manager, Children's Services; Billy Briscoe, Coordinator, Council Services Laramba; Veronica Russo, Coordinator, Council Services Engawala; Nishantha Perera, Regional Manager, Roads and Capital Projects; Caine Hewes, Coordinator, Council Services Nyirripi; Jason McKissock, Regional Manager, Waste and Council Services Delivery – West; Norman Hagan, Coordinator, Council Services Yuelamu; Peter Campbell, Roving Coordinator, Council Services; Sophia Ondeyo, Regional Manager, Commercial; Sharon Fidler, Finance Manager; Pane Komene, Program Manager, Council Services; and Raj Sharma, Senior Coordinator, CDP Business Support (representing CDP Regional Manager Stuart McGifford).
Photo above: The CDRC staff listening to a talk by a wedge-tailed eagle.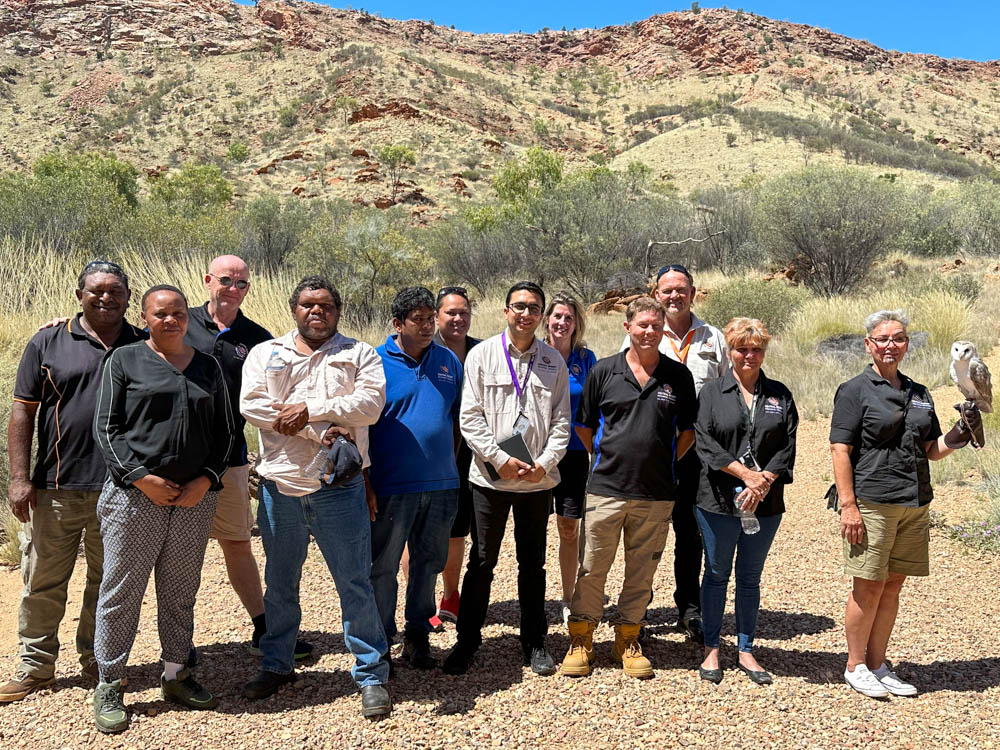 The staff with Cindy Walters holding a barn owl.