Atitjere
Atitjere had their staff Christmas lunch on 22 December. Staff from Council Services, Community Safety Patrol, Youth Sport and Recreation and Aged Care came together to share a cooked lunch and a selection of pretty delicious desserts prepared by Warren Kenney, Regional Manager, Council Services Delivery – East, Di Schrader, Senior Administration Officer and Ashlee Fuller, Youth and Communities Team Leader.
"The change in the weather may have dampened outside but it did not dampen the spirits of those in attendance as everyone enjoyed the time out and good food," said Warren.
Photo above: The Atitjere staff enjoying lunch.
Dessert time!
Anmatjere
A beautiful overcast day on 14 December saw a combined effort from CDRC Council Services and CDP, to cater to and appreciate the hard work of the CDRC Anmatjere staff.
Staff from Aged Care, Youth and Communities, CDP and Council Services combined to enjoy each other's company and share a meal.
"This year we were treated to a lovo (traditional food cooked underground by our Fijian staff Will Valentine and Will Ratunisaqaleka). We thank all staff for their service and hard work throughout the year, we wish you all a merry Christmas and a safe and happy New Year," said Pane Komene, Program Manager, Council Services Delivery – Anmatjere.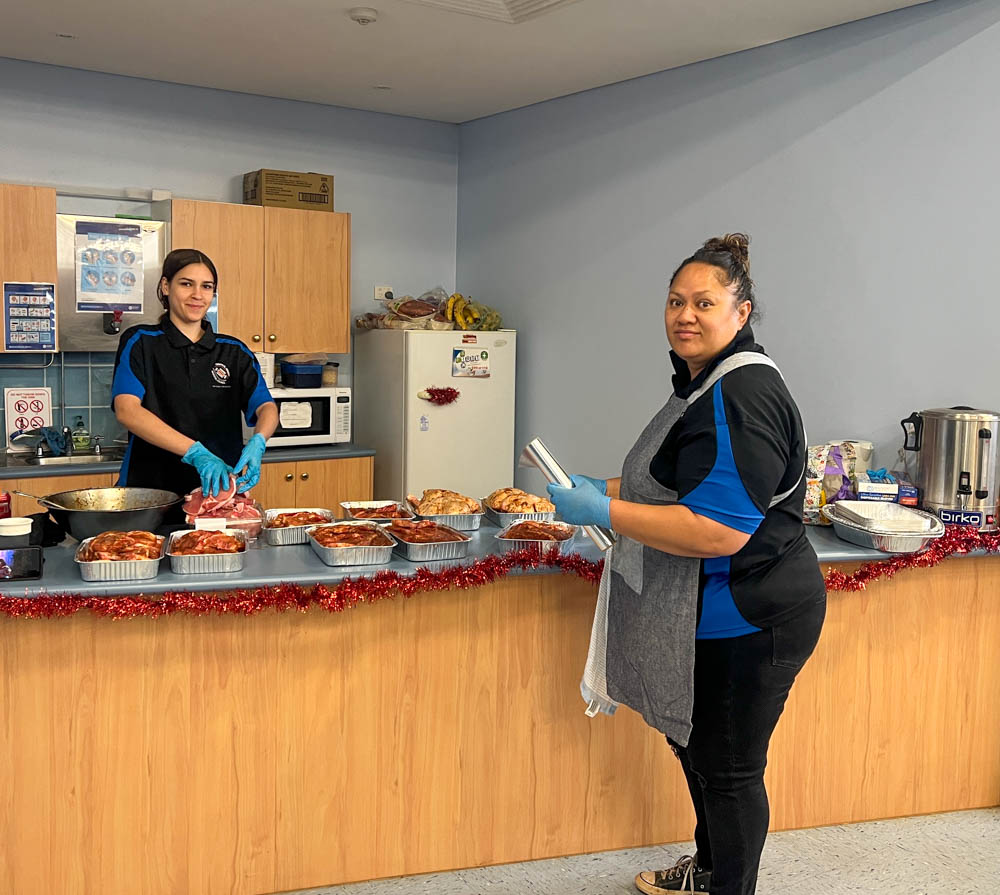 Lucy Birch Baird and Pane preparing the feast.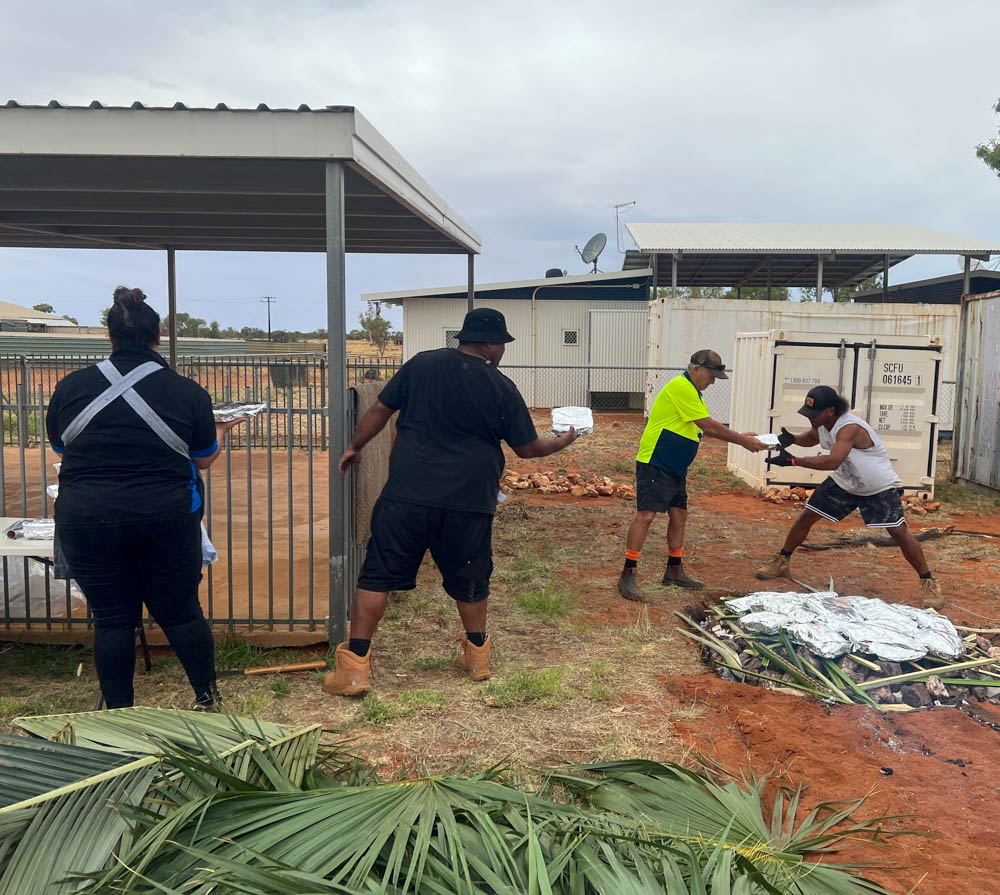 Pane, Will Valentine, Rodney Baird and Will Ratunisaqaleka loading the food onto the hot rocks, before covering with palm leaves.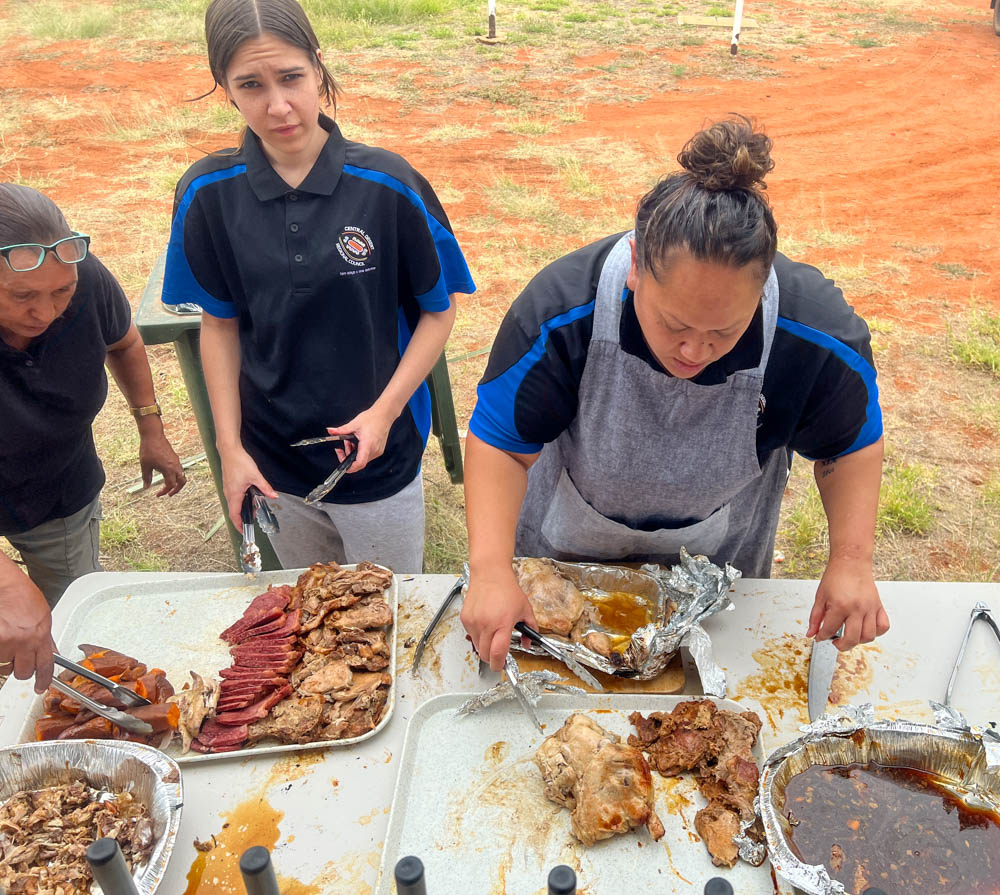 Cherry Hayward, Lucy and Pane plating up the food.
Lajamanu
In early December Lajamanu CDRC staff had a Christmas party with Aged Care, Council Services and Community Safety Patrol.
Renee Boote, Team Leader, Aged Care and her staff put on a really good feed and the food was a big hit - prawns always go over well at Christmas time.
"Those that came along had a good time and laughs were plentiful. We all enjoyed a sit down meal and spent time chatting to one another. I am looking forward to a repeat next year," said Lauren McDonnell, Program Manager, Council Services Delivery – Lajamanu.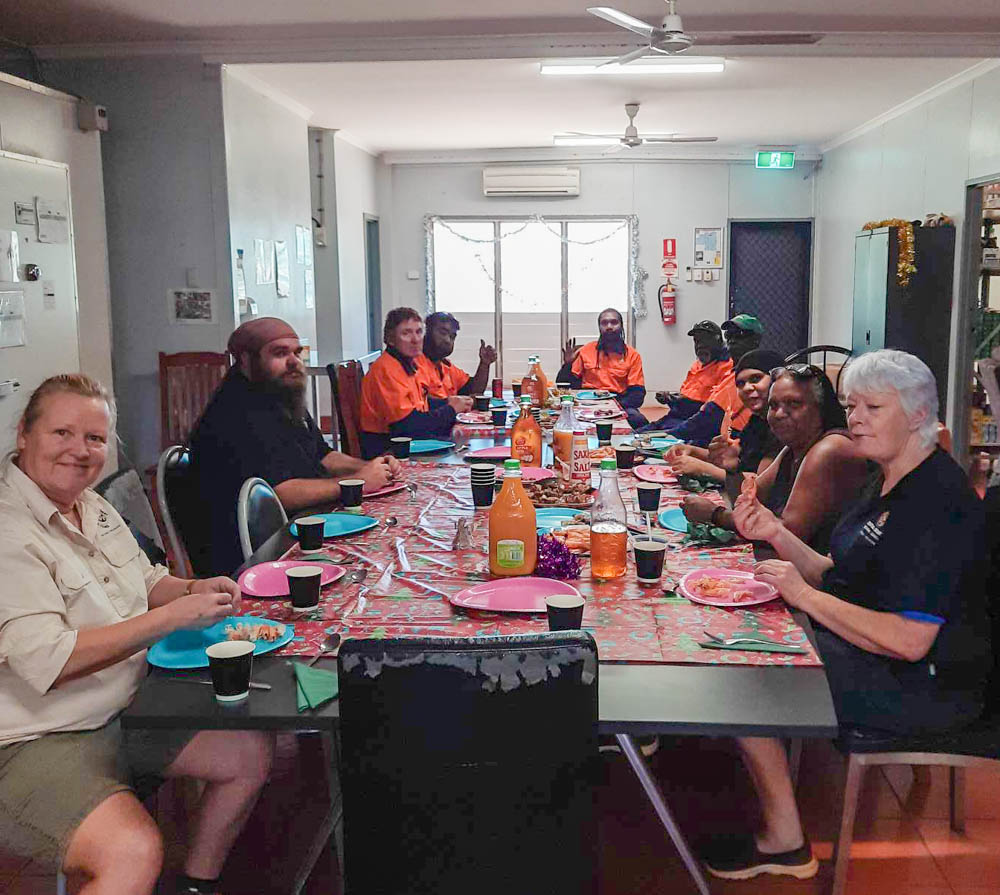 Lajamanu staff enjoying Christmas lunch.
Nyirripi
CDRC staff in Nyirripi had their Christmas lunch on 14 December.
"It was a great spread," said Caine Hewes, Council Services Co-ordinator, Nyirripi.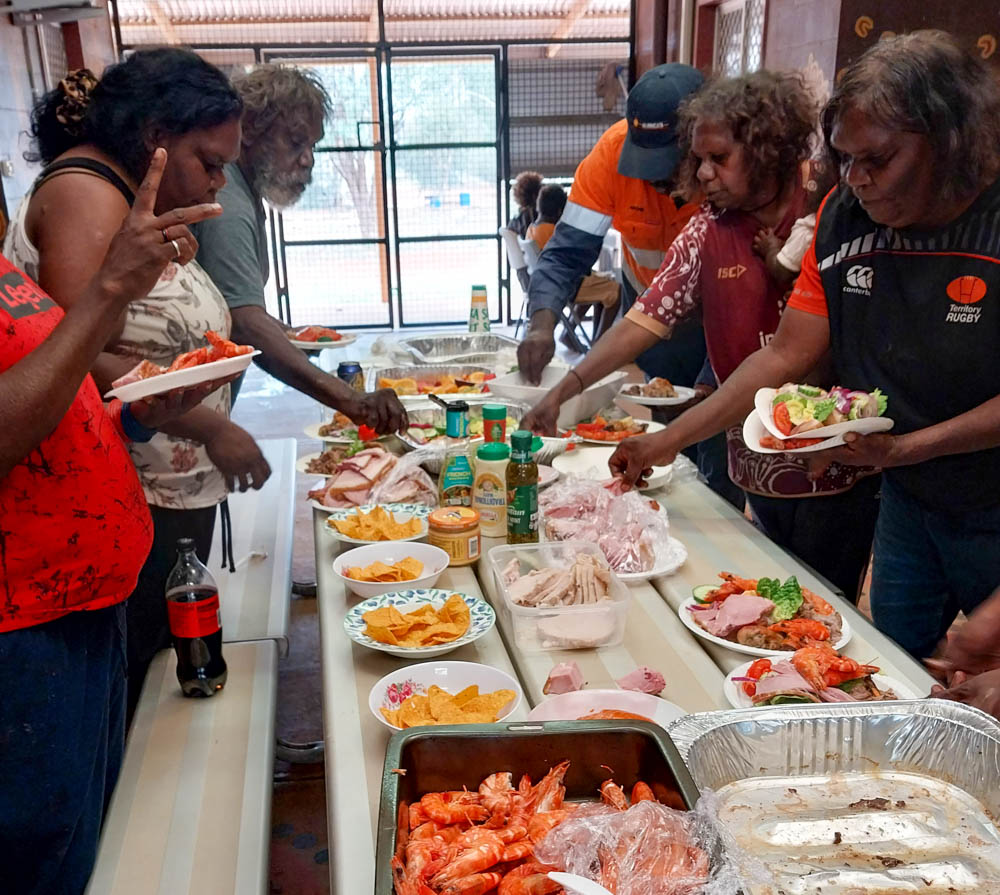 The staff helping themselves to the Christmas buffet.
Engawala
Engawala had its all staff Christmas party on 21 December. Veronica Russo, Senior Coordinator, Council Services, Engawala, with assistance from Aged Care, cooked and prepared the food for the party.
"Everyone enjoyed the food and had a ball," said Veronica.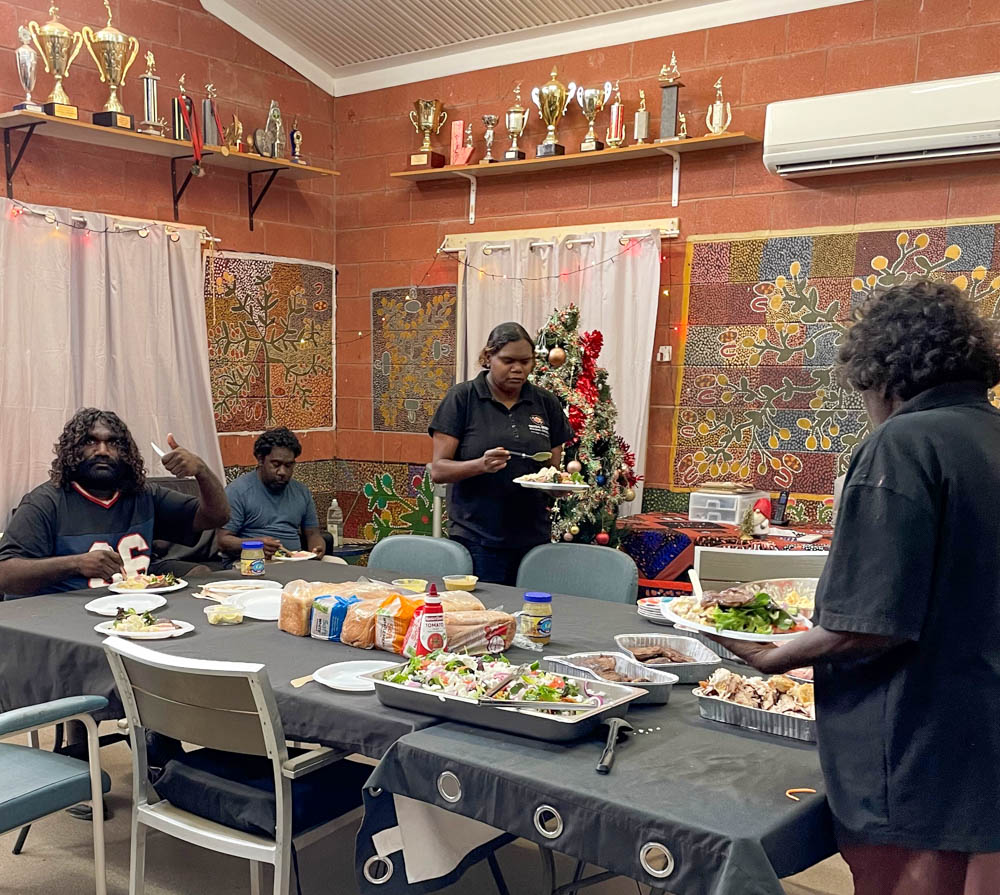 Staff enjoying the Christmas lunch in Engawala.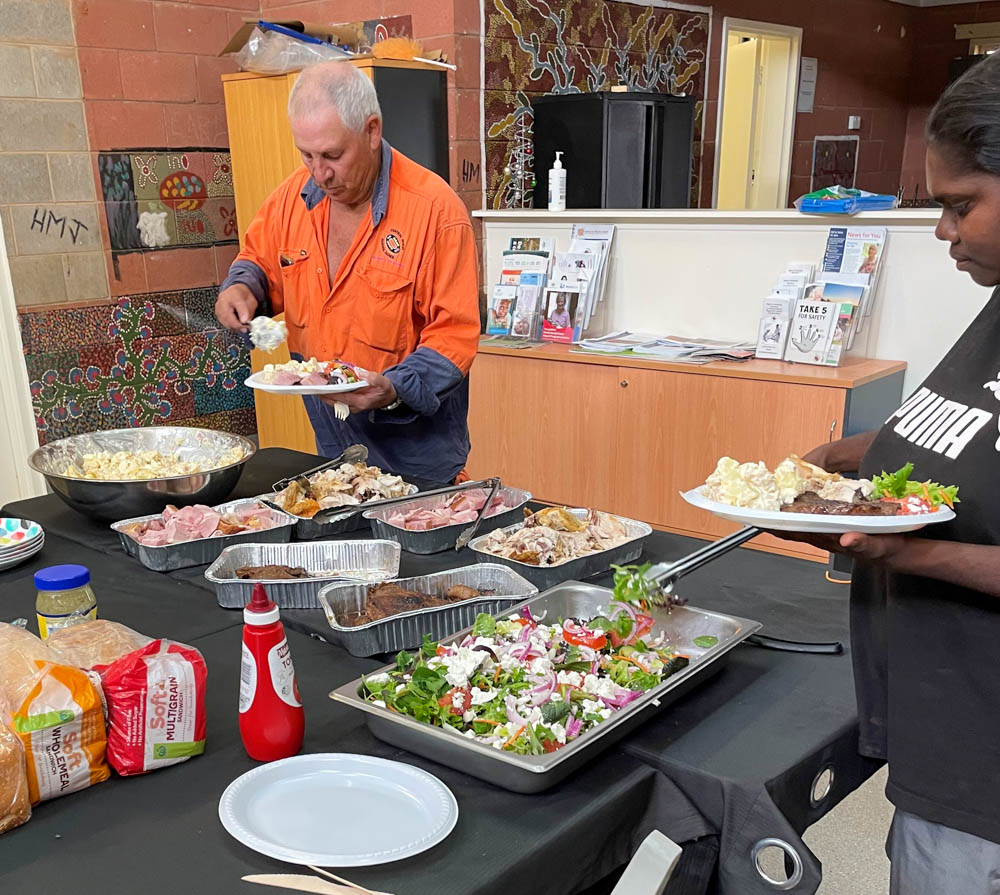 Serving up a delicious meal.
Yuelamu
CDRC staff in Yuelamu had their Christmas lunch on 22 December.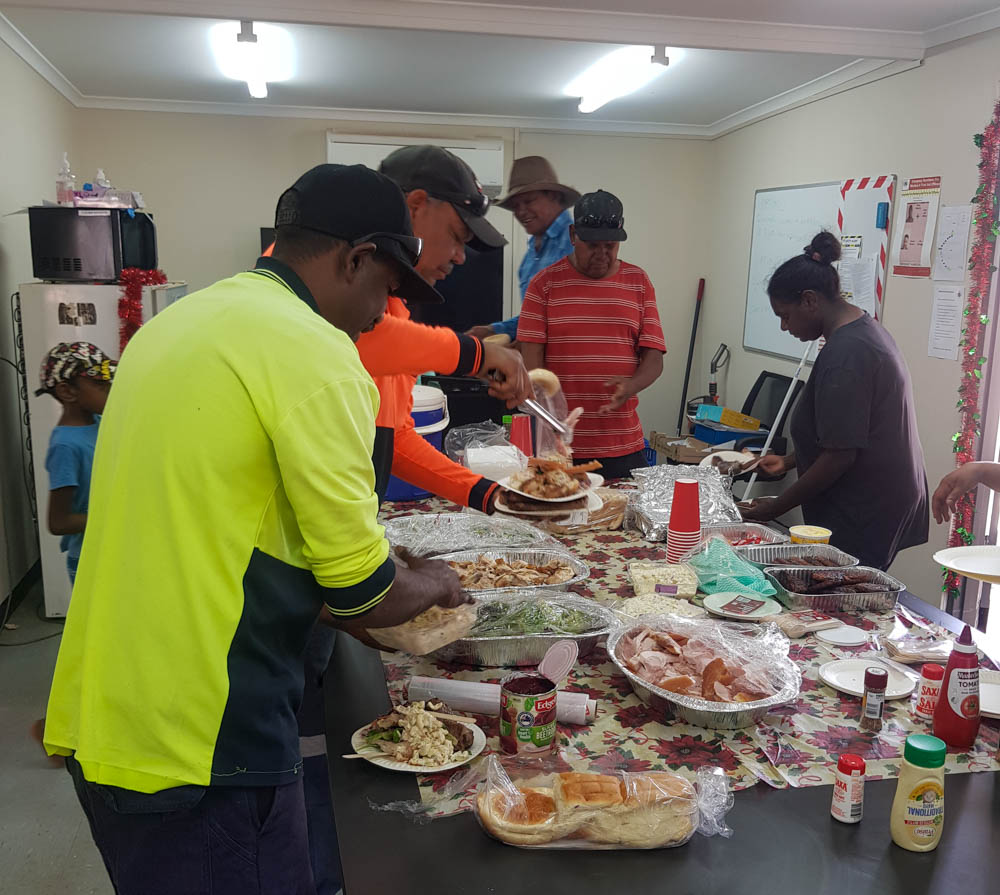 Staff digging in to the Christmas lunch in Yuelamu.